Like anything man made things fail.

Anyway I would check the BIOS first to make sure the correct time in set, than check Windows to see that you have the right region set.

After that, If you're still haivng problems, and you notice your BIOS settings aren't sticking, then replace the CMOS battery.

My two cents.
Hang on. I never realised there was a time setting in the BIOS.
Whereabouts is it?. I'll have a look at that.
Mines in the
Standard CMOS Features
section. Yours may be different. It will depend on the BIOS, but you
do
have a date setting feature in your BIOS. Check your owners manual.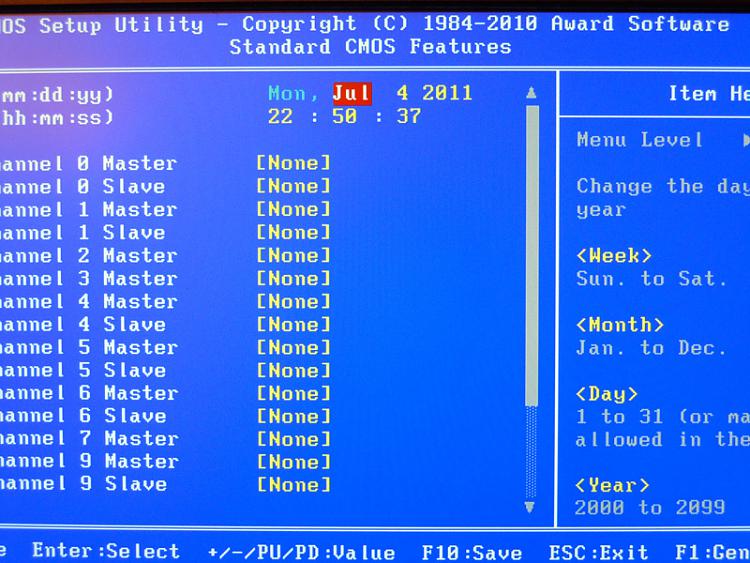 I completely agree, and for the record I've never had one go before before that time either. In fact I've kept one motherboard running for 6 years and never had to replace the battery. But..... anything is possible - sort of like getting a DOA product right out of the box - it's not supposed to happen, but it does.
Anyway like I said before - if you're having time issues
and
you find that your BIOS settings aren't sticking, then you probably have a bad CMOS battery. Outside that, I have to agree that it may not be the battery.
My two cents.