beachinmoney,
To make your system secure and safe from changes by others:
1. Disable the built-in administrator account:
Built-in Administrator Account - Enable or Disable
2. Change the password for your account
3. Delete the "Jack" account
4. Set the UAC slider to very top or one step down:
Control Panel | User Accounts |
click on
Change User Account control settings |
slide to
top or next to top
. Attached snippet shows at next to top. Do NOT slide below this point.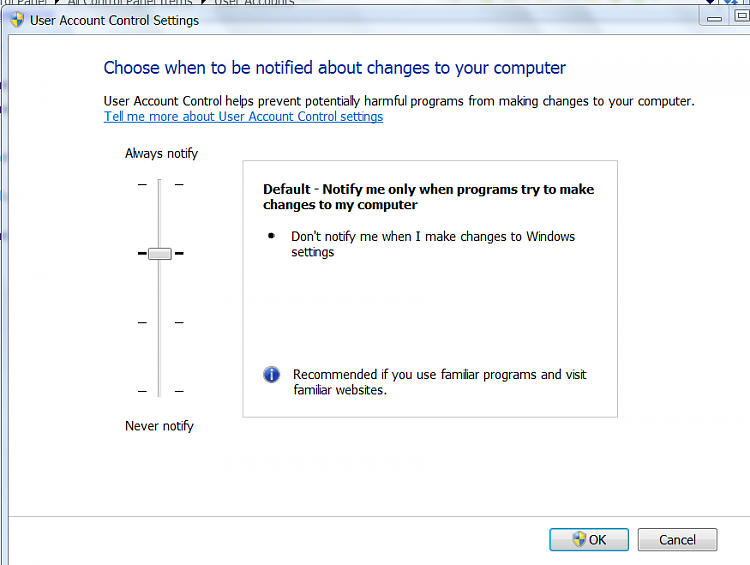 After carrying this out, please send a snippet showing the User Accounts.