i'm mostly looking for a hack i just took a little screen to explain it better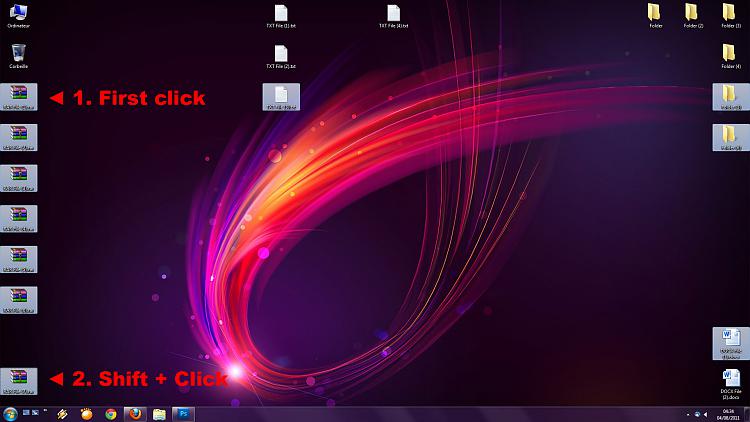 When i shift click from
"RAR 1"
to
"RAR 7
" it also take the
"TXT 3" "Folder 5/6" "DOCX 1"
with it for example. And this is NOT what i want.
I want that it work like under Win XP again, because this is how i use my desktop... using it as the download folder and keeping some important files in corners.
And of course i don't wanna change the way i use it, the computer should adapt to the user needs and not the reverse
Is there a way to find the original behavior back again? I dunno... a registry hack, a deeply hidden .ini to edit... ?
Again, thanks for help.