on display such as display windows 7 aero before XP, when the change through personalized can not be in the fox. then on the icon for notification almost nothing. the battery was not accessible
The following desktop display.
through dxdiag manufacturing systems and other systems written n / a.
The following display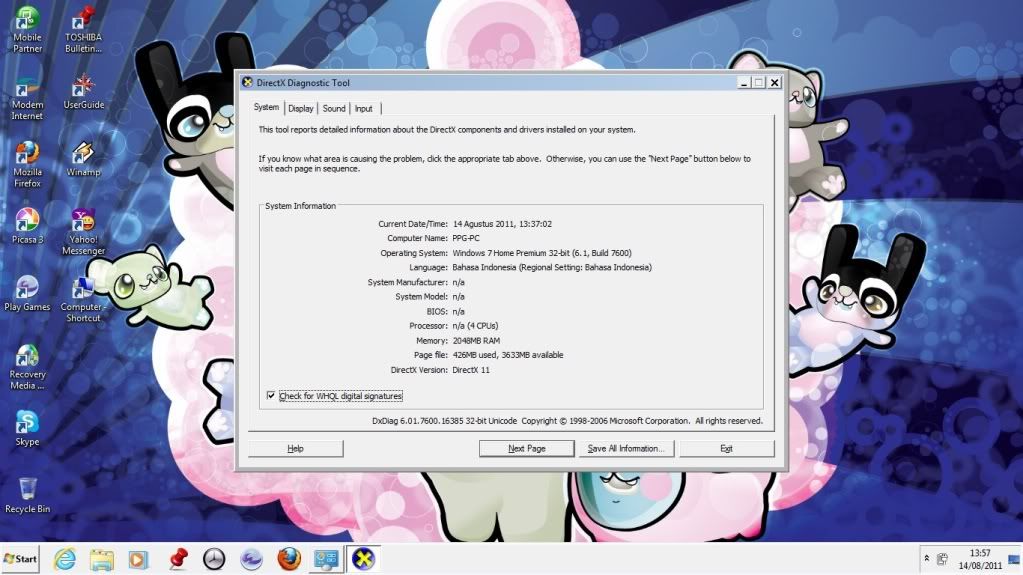 on the virtual hard disk can not be accessed.
The following display
Pictures by budiazizkirana - Photobucket
I tried system restore but could not.
please help me.