If you haven't been following his posts, he has been disabling SuperFetch, indexing and a variety of other things to improve his performance. His argument here was more or less, "yet again, another service robbing my system of performance". Although in this case, it is a buggy driver, will be fixed and is certainly a problem.
I just looked at my machine after using it for about 2 hours this morning and here is what task manager shows with caching and everything else enabled;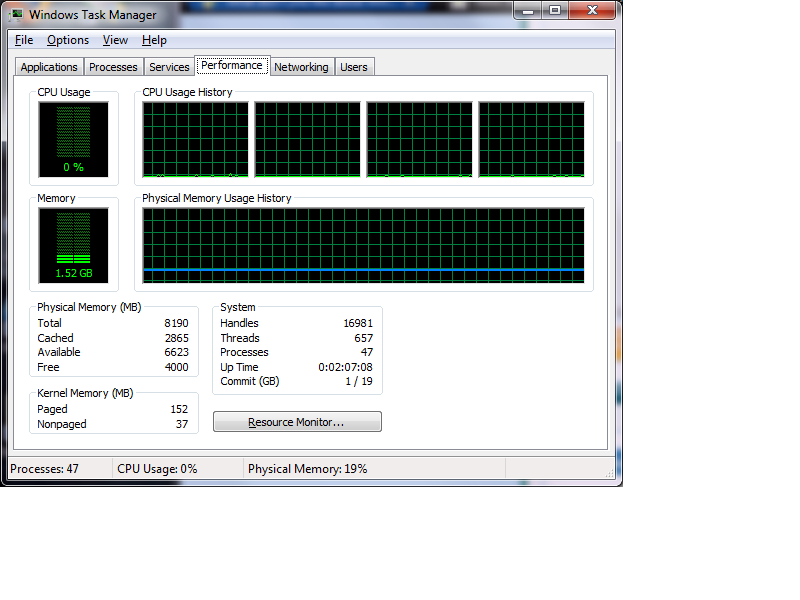 I have had the situation after using a lot of other apps where my free RAM is much lower..and my cached RAM is much higher....but I cannot honestly say that I have seen any performance difference whatsoever. Even with ALT-TAB between applications using an Nvidia card and still having the 186 nvidia drivers.