Yeah but someone moving from say XP might find it useful. As you point out anything older than 2 years will show up.
Anyway I just ran the tool on my Windows 7 Ultimate 64-bit OS and this is what came back....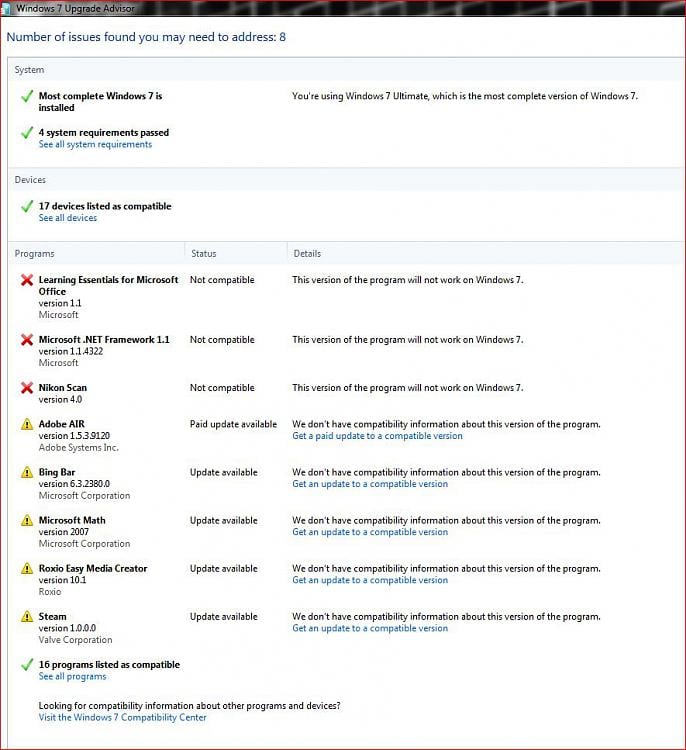 Other than NET Framework 1.1 I know everything else works, including the Nikon Scan software as I wrote a how to on getting it to work.