Thank you for this
tutorial
! I'm either not doing something right or this isn't the right solution to my problem..

Earlier today my husband wanted to sync his old ipod to our new computer. I also have my ipod synced to the same computer. When I was trying to figure out how to move songs from the ipod to the computer, I came across
SharePod
. I ran it on my computer and copied the files from the ipod to my computer just as the program had intended me to do. When I went back to itunes all my previous songs had (!) next to them and they couldn't be played because they could not be found.
I went to try to open the folder all my music was in (Downloads, under Favorites) but this is what I see: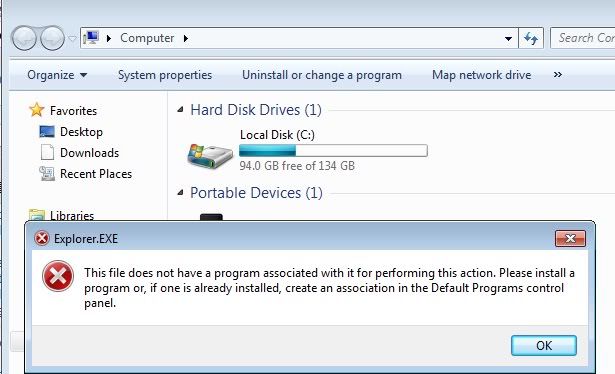 ..and so begins my Googling how to fix this problem, which eventually led me here.
I thought I needed to run the LNK fix but it didn't change anything, so now I have no clue what I did, what I'm doing, or what I need to do to get this back to normal so I can access my Downloads folder.

Thanks SO much in advance for any help you may be able to offer. :)