Hey SevenForums users.
I have a lot to explain here so please bare with me. So here's the sitch':
I have a Dell Inspiron 1545. Had it for nearly 3 years now and some parts and components are on it's way out. So what I did is decided to purchase some replacement parts instead of buying the upgrade to mine (Inspiron 15r/N5010). This was done because they were minor parts and would make my Laptop look fresh and new again. The parts that were changed are:
-Palmrest. Went from a Black Touchpad Palmrest to a White for the new Touchpad and color. Touchpad was faulty on the Black one.
- Speakers. Speakers were nearing death as they started to sound very distorted.
- Keyboard. The X, B and Media Next >> keys were missing as they have popped out.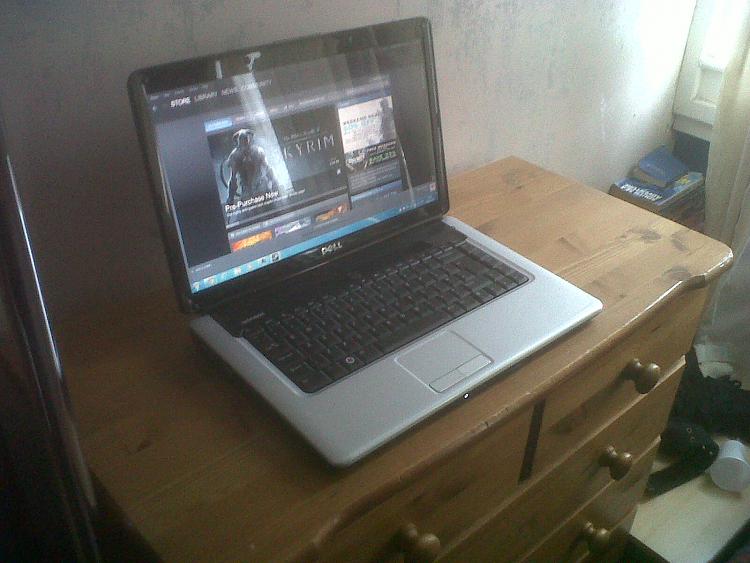 (As you can see from the above picture, the laptop looks fairly NEW)
All of the above parts came up to £50 or $81. I'm expecting to change another part on there which is the Back Cover, where the DELL Logo is located, to Blue as my current one is worn out and messy. And also the Motherboard. I'm switching the Motherboard to an ATI one instead of my current Intel Intergrated Graphics (Later on from now. I'm on a very tight budget and can only afford a few parts).
My problem is:
More and more problems are arising on this machine. After all of the parts were changed I noticed a Dead Pixel which seemed to have appeared out of no where. Now, I know there's no way to remove it, but does that mean I'll need a new screen? They go for £40-£70 or $64-$113. Like I said, I'm on a very tight budget.
So, that being said, I was wondering if I should find a way to repair this laptop. Or sell it and save up to get the newer Inspiron 15r/N5010? I don't really want to sell it as I've had this for a while and it would be a waste of £50 or $81 really Plus, it's a perfectly working laptop but has reports of common problems. But I need your opinions on this, please.
Also, are there any possible ways of removing Dead Pixels without a screen replacement? Do I need a screen replacement? Do they get worse after a while?
Thanks,
T4K3ND0WN.