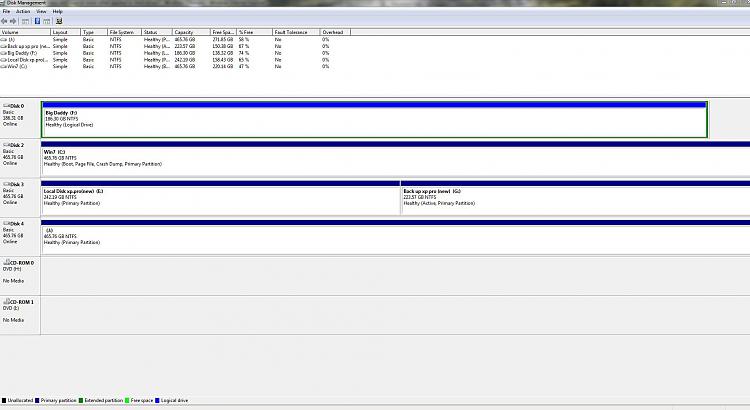 This is all I get when I go to the expanded disk management screen. I used to have a disk 1 showing. I do have 4 physical disks in my pc plus the external hd (J). D or 1 is no longer showing up because it is failing. You can see D (labeled Old XP) in my first ss at the top of the page.
You can see disk 1 displayed in this ss

Unfortunately I don't think I can access it any longer.