Hey guys,
My machine has somehow managed to corrupt it self, it shutdown fine one day and wouldn't boot the next. It gave this error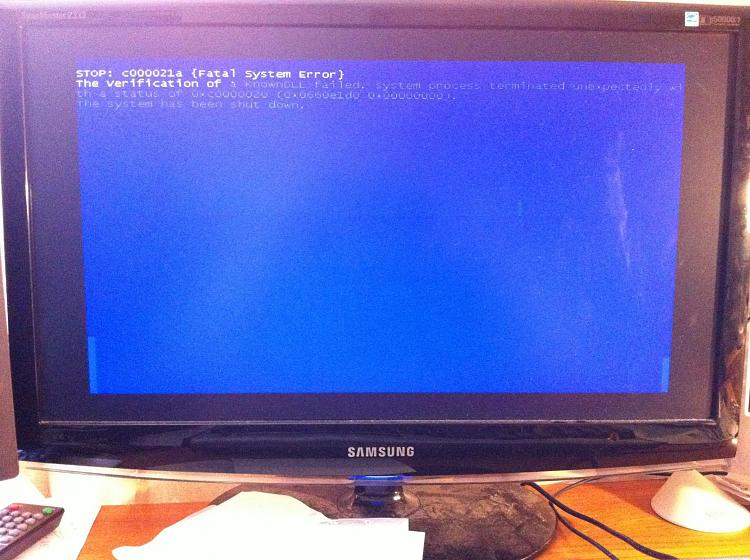 I managed to sort of fix it by running windows startup repair a few times and also rebuilding the MBR using a cd booted partition manager. I also ran sfc through command prompt and chkdsk. However windows now has so many errors it almost unusable when I try to run the majority of programs I get .dll errors like this one
and this one
Sometimes reinstalling the program fixes the problem completely and in other times it half fixes the issue. As in reinstalling jdownloader worked fine, but foxit reader still does not work after being reinstalled. Firefox mostly works but has weird issues sometimes.
Anyway I have decided to reinstall windows and start from scratch again. However I want to do this the correct way, (computer management no longer works gives this error )
So to my current question:
I have four hard drives in my pc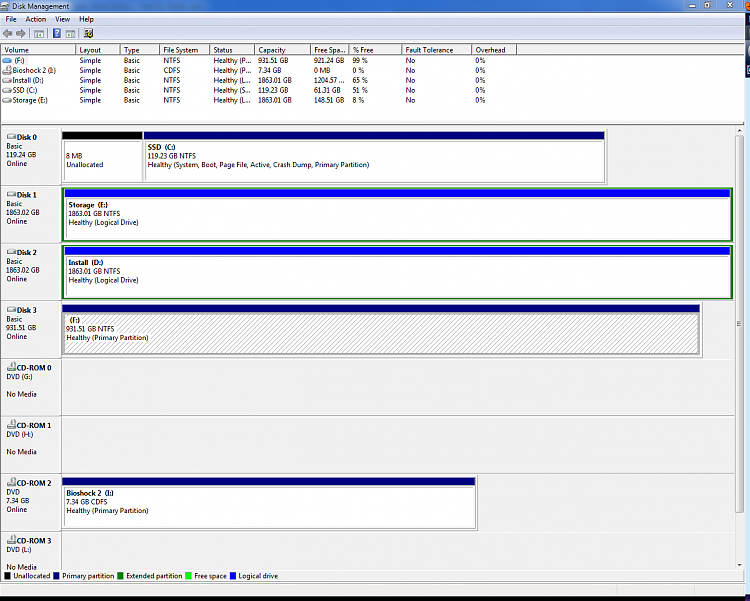 another picture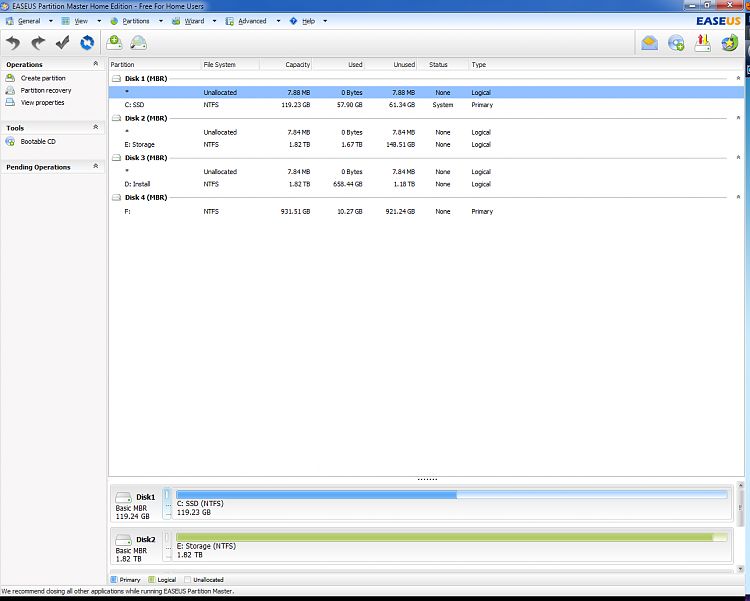 My boot drive the SSD (has windows and common programs)
2 2tb storage drives (one for installing programs, one for storing media)
1 1tb spare drive (does nothing really)
(all are Sata drives)
The ssd is installed as ahci, and the motherboard is set to ahci, however windows (and I) think that the other drives are running in IDE.
Is this an issue ?
To clarify the ssd is achi and the others are ide,
I install most programs on a 2tb IDE interface drive while windows is on the 120gb ahci ssd.
How should I set up and install my pc to run in the most stable way?



Any help would be greatly appreciated.