The command prompt has never had a file menu, I assume you mean like this:
Attachment 181915
I had to make that one in paint for you.
EDIT: as for resizing, I am unlimited vertically but am unable to make the the width greater than 80 characters, regardless of resolution.
That picture is what I mean, I am missing the menu with File, Edit, etc.
As Sub Styler told you, he made that pic with Windows Paint to show you he knows what you mean but those menus are not nor have they ever been in Command Prompt.
Command Prompt can have up to 9999 characters in a row (I hope I had that big display

):

To change properties of the Command Prompt you have to right click the
Title Bar
and select
Properties
from context menu:
The width and hight (in characters and rows) can be chosen from
Layout
tab:
Font and font size from
Font
tab, background and text color from
Colors
tab.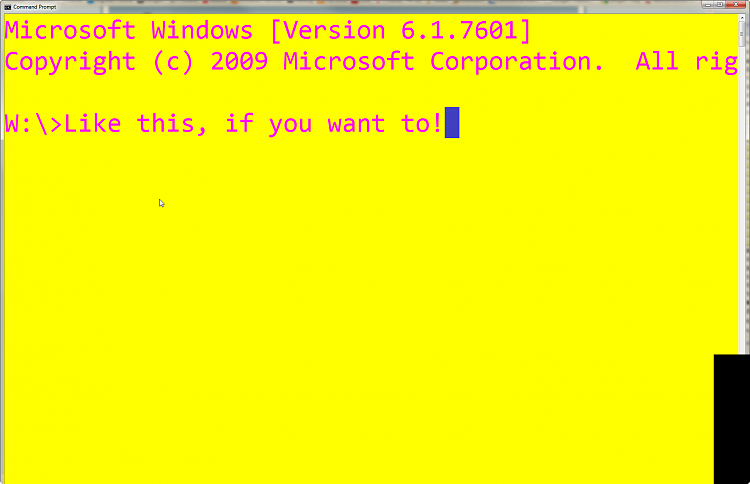 Kari