Finally, I solved the problem.
I seized the opportunity and I personally made ​​a new partition.
We put 2 pics of what I did.
I tried Acronis, free version and have a little setup, so I downloaded and installed EASEUS which I solved the problem.
Thank you very much, for help.
But now I have a new problem.
After we enlarged and reduced partitions and I made a new one, I found a problem.
If I move a window on the desktop, it remains in place, moving just the outline, and if I take finger off the mouse, click on it recovers.
Before not do this, I put a picture with this problem.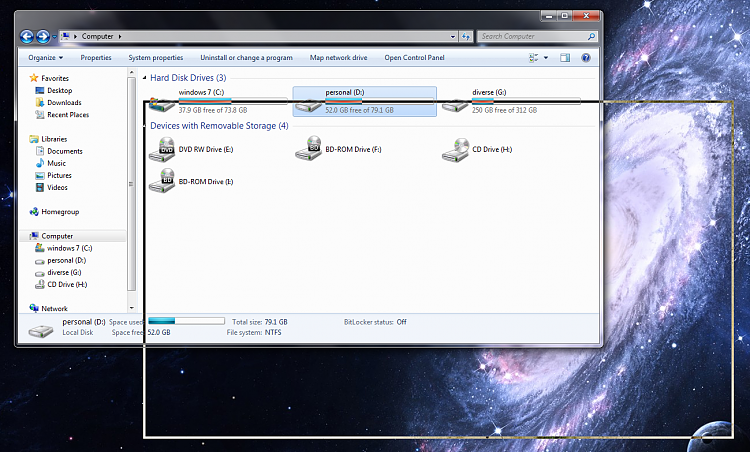 If there are some problems with grammar, please excuse me, I can handle a little harder with English.