The ones least clicked on.
Drives me nuts.
Can't get them to show on the desktop anymore.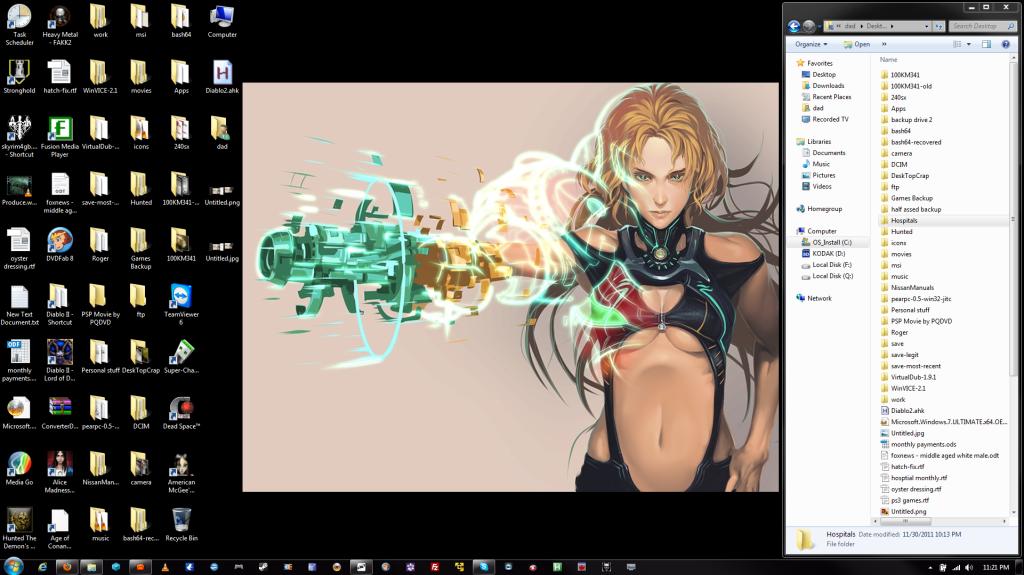 There is a hospital folder on the right.
The icon for it is nowhere on the desktop.
The icons have been auto arranged.
There are quite a few folders/files on the right window which is a browse of the desktop folder) that are not showing.
Please help.