Yeah, they were always flac files the entire time. The file extension (.flac) remained the same and nothing was converted in the process. BTW, I use dBpoweramp to convert any flac files to mp3. I can batch convert an entire folder by right clicking on it and selecting the dBpoweramp convert option in the shell extension. Pretty straightforward. Pretty nice to have if I ever want to put any flac files onto a portable player. Anyway, only the logo had changed so it wasn't too traumatic of a change to begin with. I was advised by dsperber to download a zip file called FileTypesMan from here:
FileTypesMan - Alternative to 'File Types' manager of Windows
Here is what my flac files used to look like: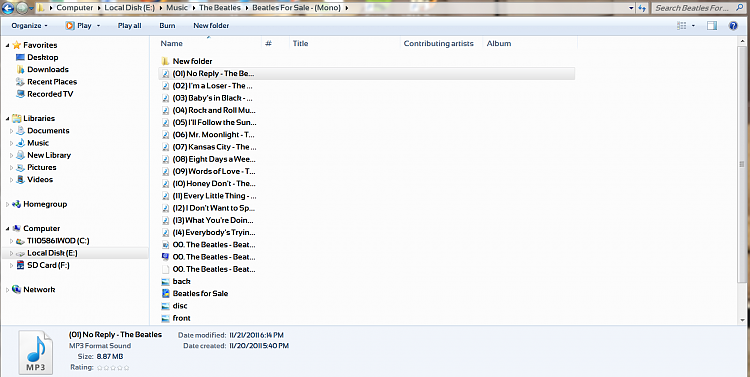 Here's what they look like after using FileTypesMan:
Here's the FileTypesMan application when opened: (It's fairly wide and requires two screenshots.)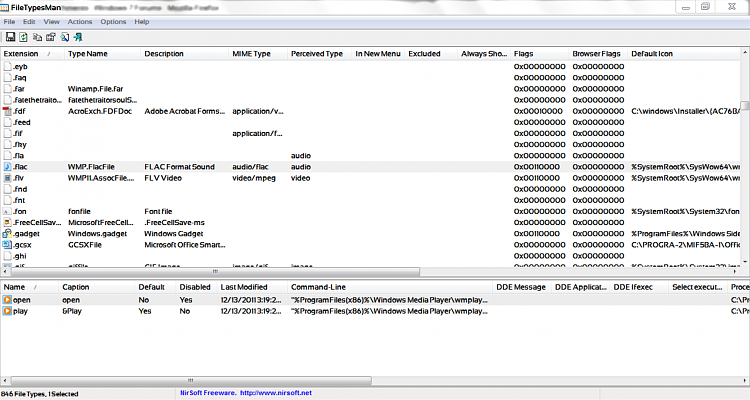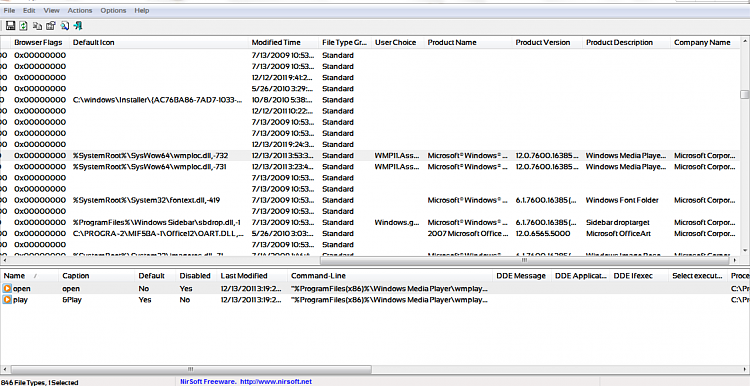 Worked great. Had to navigate my way over to the xiph.org codec install in order to find the correct icon but there it was. Now mp3 files have the Windows mp3 icon and flac files have the codec icon.
You know, I learn a lot about Windows 7 and how my PC works every time I visit Sevenforums. It's amazing, really. Just when you think that's about all one needs to know, you learn a little more. More than you thought you'd ever need to digest in the first place! Will the learning curve ever straighten out and come to an end? I doubt it. It's actually great fun in a weird sort of way. Who knows what I'll have to learn tomorrow or even a year from now? Thanks everyone!