right click the network icon on the bottom right of the taskbar .
select network and sharing center, in the window that opens click the link shown in my first pic.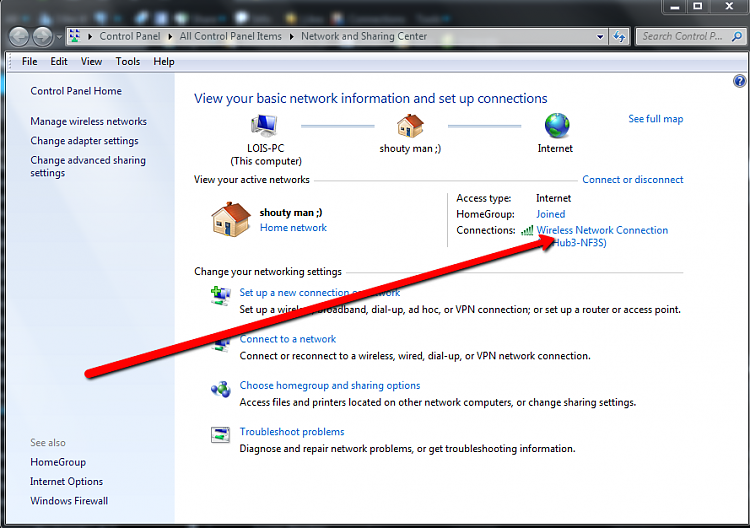 then in the next window click diagnose ,
hopefully this will tell you exactly what the problem is and fix it if possible, post what it finds.