Alternatively, you can download
Partition Wizard Bootable CD
, burn in a blank CD, insert the newly written CD in the DVD drive, and power off your computer.
Now Power on .... press and hold F2 (as you are saying that your boot options key is F2; you haven't provided your motherboard info or brand in your system specs

) to go to the boot options, select the DVD drive using the scroll arrow keys, hit enter to boot from the CD .
Let the CD to boot ... when prompted, select 1 for resolutions ... and you will be in the Partition Wizard's GUI . Select the 100 MB System Reserved partition in the partition's list .... go to DISK > Rebuild MBR .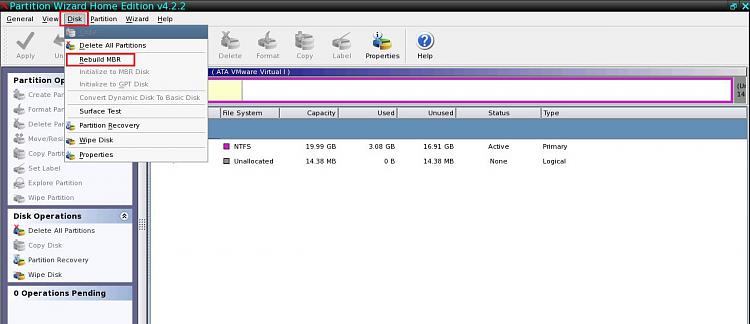 (the snip is taken from a virtual machine)
You may need to do it for a few times, but it will rebuild the boot files, for sure.