It looks like there are differing opinions on this subject and I will have to say that the Windows 7 search utility is not as intuitive as some seem to think. I did as I Lemur suggested, I opened up My Documents and in the search box in the upper right, typed *.doc And *.txt, checking first to make sure there were actually some of those files types in that directory first. the result was "No items match your search".
This is due to an error in search string. Boolean AND means both search criteria must be true, and because a file only has one extension, search can not find anything.
Correct syntax is
*.doc OR *.txt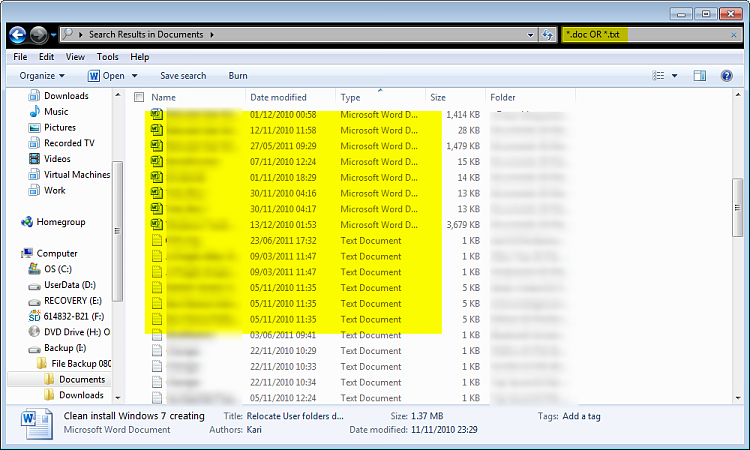 This search finds all files with extension .doc
OR
extension .txt.
Same search can also be done using search parameter
ext:xxx
, where
xxx
is the extension searched. Syntax for this search would be
ext:doc OR ext:txt
: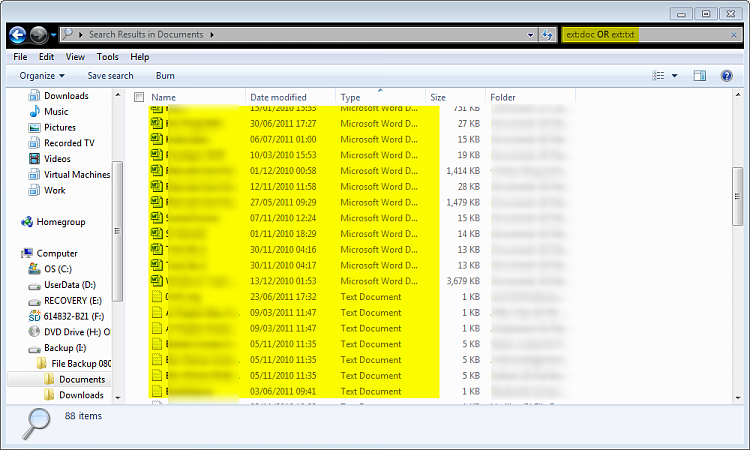 Kari
EDIT: Too late, fellow geeks were faster...