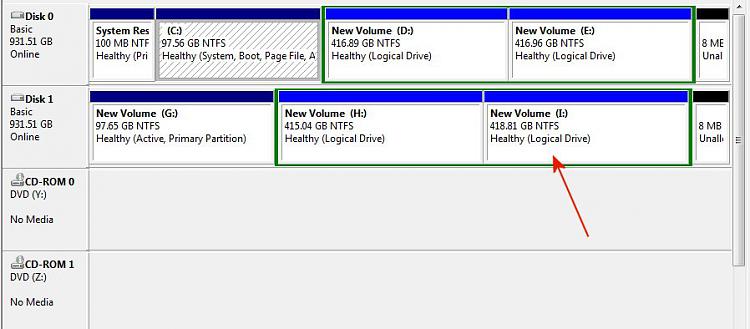 Above is the how I have my HDD's arranged.
Occassionally when I try to access the "I" drive it hangs up my computer. It happens often enough to be very annoying; a few times a week. There does not seem to be a pattern when it will occur.
The only way I can get it working again is to turn the computer off and disconnect the second HHD, then reboot. Then I shut down again and connect second HDD back up. That seems to fix the problem until it happens the next time.
The only reason I can think of that would cause this, is that I have renamed the partitions on the second HHD. Why it only happens with the "I" drive I have no idea.
Any ideas to fix this problem would be helpful. Thanks in advance.