Hi Eddie794, when you change a pinned Icon, you usually need to Unpin and Close the program before it will take effect to change the Icon, then you can repin it.
How did you change the Icon, did you change it from a Shortcut on your Desktop, a shortcut in the Start Menu, or from the Taskbar itself?
See if making another Shortcut for the Program and changing the Shortcut's Icon helps.
Go to the
Application's location
and
Right Click
on the
.exe
and select
Create Shortcut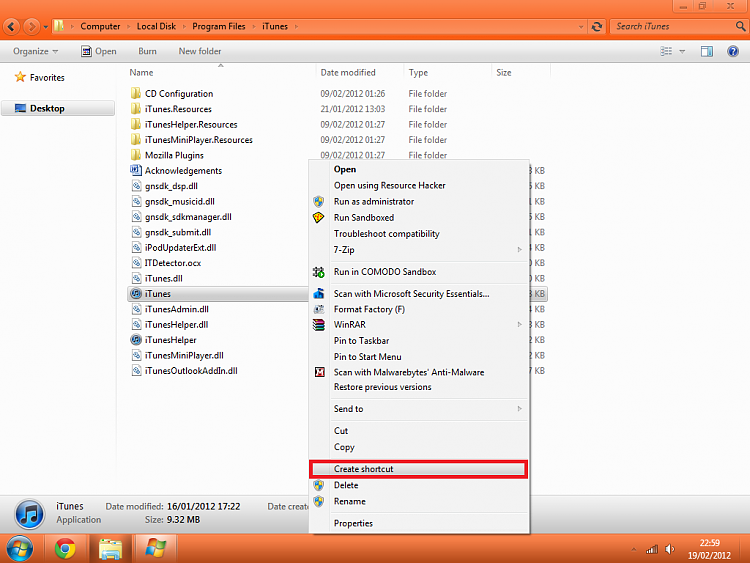 A popup will ask warning you that you cannot save there and will save to the Desktop instead, click
Yes
.
Right Click
on the
new Icon's Shortcut
from the
Desktop
and select
Properties
.
In the
Shortcut Properties Box
select
Change Icon
and click
Browse
to go to the location of the Icon you want to change.
Repin iTunes
or whatever program it is and the Icon should change:
Program Locations:
iTunes
=
C:\Program Files\iTunes\iTunes.exe
Firefox
=
C:\Program Files\Mozilla Firefox\firefox.exe
Chrome
=
C:\Users\User-Name\AppData\Local\Google\Chrome\Application\chrome.exe

Note
The locations may vary because these are the 32 Bit locations and according to your System Specs you are running 64 Bit.
If none of this helps, try
rebuilding your Icon Cache
and try attempting this again