Hi hucker,
Just for curiosity's sake, I created a bootable CD exactly as outlined in
Bios-boot-cd - Howto: BIOS-Update per bootable CD - www.biosflash.com
I booted my desktop from that CD.
(Sorry for the bad picture) The picture shows Command.com, Zafudos.exe and
*. ROM , the latter two being the Bios for my Zotac Mini PC.
So follow the procedure to the dot and you should be able to get the BIOS files into the CD and boot from it. Boot from the CD and check.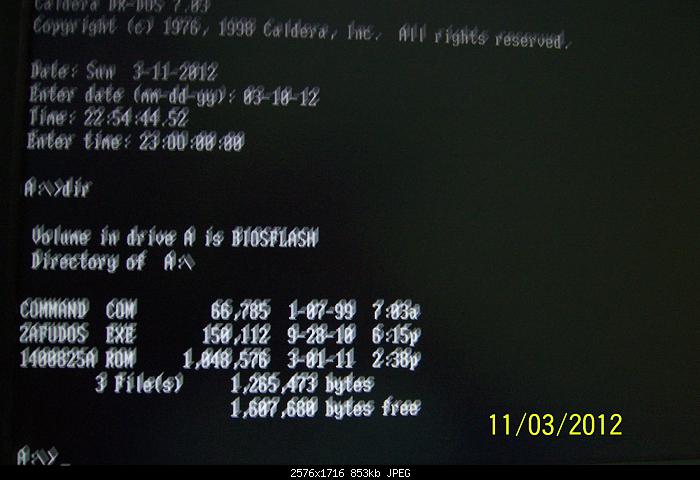 If you can run the live update as indicated by cyclic, all the more fine. But I ran a quick check to verify the boot CD works or not. It does work.