Here's my situation: Over 6 months ago, I got my hard drive on my laptop replaced. My girlfriend decided to make a user account on my computer. She claims that while making it, the computer didn't let her set a user password. And, she didn't make a recovery disk with the password on it, because she says there was no password!
So, when I try to download any program (iTunes, for instance) this window comes up: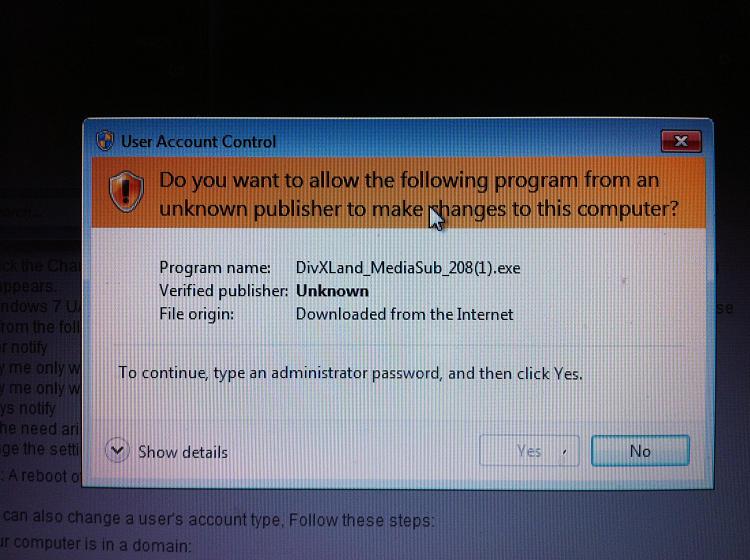 Of course, as you can see in the picture, I cannot click anything but "No."
I am not sure what to do. I am not good with computers at all. Any help would be appreciated! I've had an iPhone 4 for 4 months and not been able to put any music on it!!!