The hardware arrived in full and the box has been assembled. This thing is drop dead silent The only noise is a subtle vibration from the hard drives in the case. It's about as noisy as my laptop
Here is the starting point;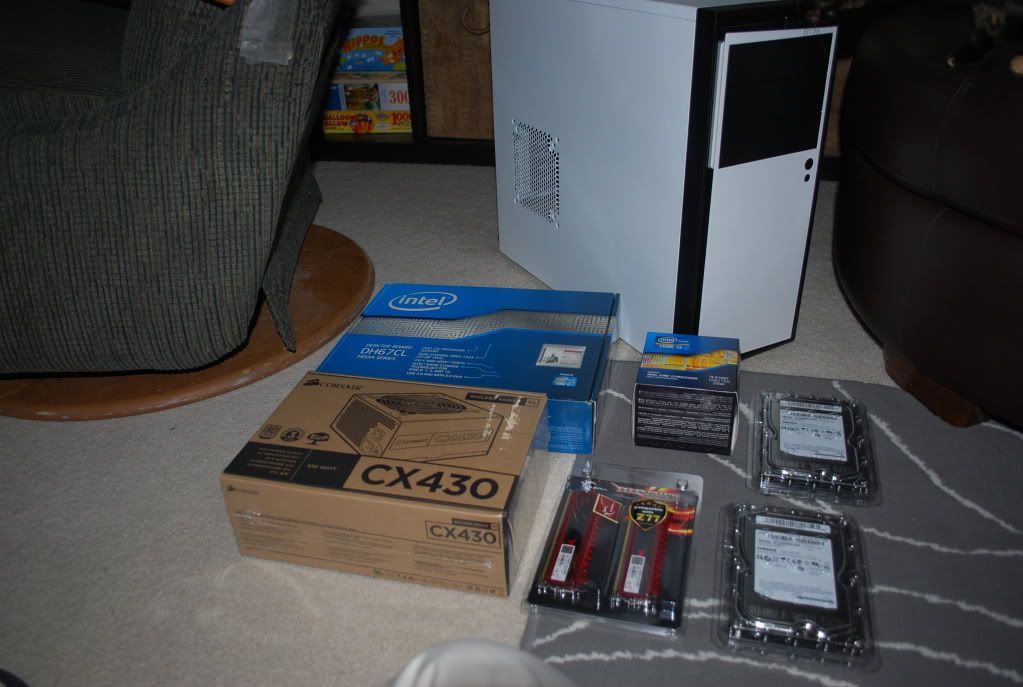 Here is the internal wiring;
Overall, i'm quite pleased with this case for $39. It's nothing fabulous, but it's got cutouts behind the CPU for adding coolers, it's got cut outs through the back for wiring. It's got space between the back panel and the motherboard tray to hide all of your wiring. It doesn't seem to have sharp edges, and the included 120mm fan is silent. For $10 more (Elite version), it had tool-less drive bays and a second 120mm fan. For you fan fans, you can add up to 7 case fans on this chassis. It has room inside for 3 x 5.25" drives, and 8 x 3.5" hard drives.
My only complaints with the case are
1) Very light, thus no real sound absorption (I expected this on a cheap case)
2). USB panel in the front is mounted upside down and cannot easily be changed.