You know this screen because you did startup repair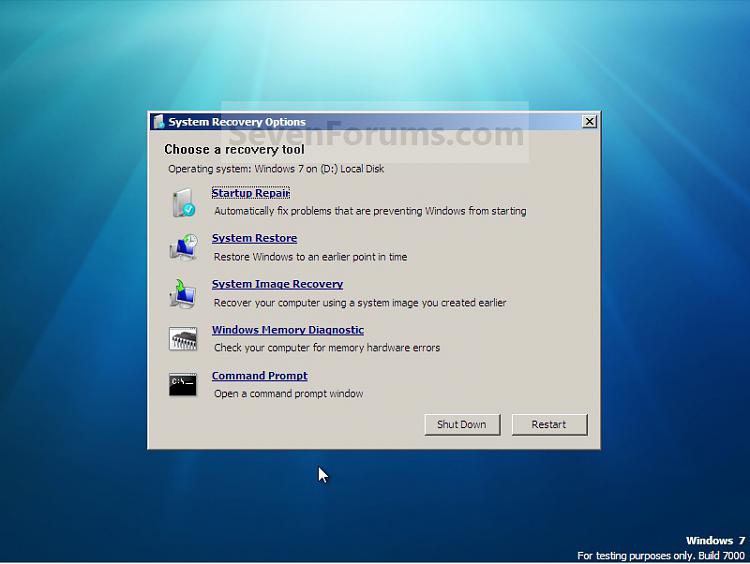 Select "command prompt" there. Now do:
Code:
bootrec /fixmbr
bootrec /fixboot
Both commands are executed succesfuly? If so, try to reboot normally
(you can also execute only one of the commands to see if that's enough)
The
/FixMbr
option writes a Windows 7 or Windows Vista-compatible MBR to the system partition. This option does not overwrite the existing partition table. Use this option when you must resolve MBR corruption issues, or when you have to remove non-standard code from the MBR.
The
/FixBoot
option writes a new boot sector to the system partition by using a boot sector that is compatible with Windows Vista or Windows 7.