When I log on, I am being logged on as an administrator. Going to Properties for just about all my programs, Security looks like this: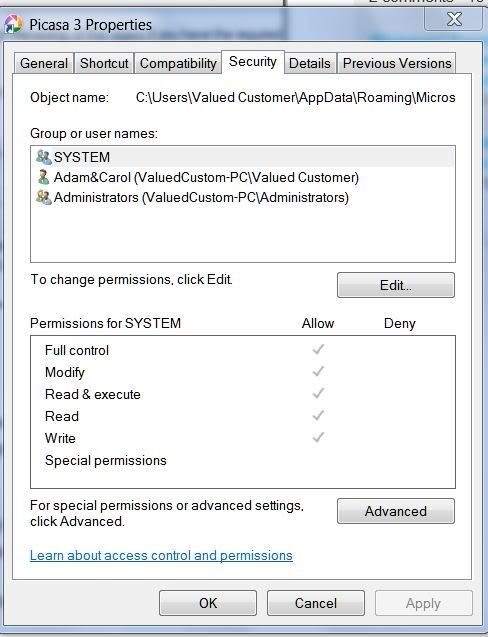 With System being the selected in all instances.
I am at a loss as what this means. That is, should I leave it at Systems or change it to one of the other choices. What is the difference between these three choices? If I change to another choice, will I still be denied Permission when conducting certain activities (like I some times get denied when wanting to change a file, or move a file, etc)?