I assume the OP meant something like Windows 7 having less functionality than Windows XP regarding what you can see on the status and/or info bar.

The status and info bar in Windows 7 is for me completely useless.

The constant information, number of objects in folder and remaining disk space. I use that all the time. Having a second window open to see disk usage is just silly for something so trivial. Same is constantly having to open properties to see the numbers.
When having something selected, number of selected items and total size of selected files. There is no excuse for the lack of this information.

Why did they remove this functionality and why are there no option where you can turn this on. I can't think of any valid arguments :/
Except for this - that they aren't willing to spend resources on adding functionality, no matter how simple/little work involved, that is only useful for a minority group like me.
I can't agree more. I signed up just to say this and comment on how retarded it was for MS to take out this 'feature'. It's not even a feature, it's a BASIC EXPLORER/SHELL FUNCTION! They might as well of taken out explorer or letting you copy and rename files. Heck, they might as well of taken out letting you see file names unless you right click the ICON and go to properties! They ALREADY HAD this function in every single windows(even vista i believe), and i doubt it would take more than 1 line of code(well you know what i mean) to add this in. There is NO EXCUSE for not including this, and how can you say we're a minority group? EVERYONE would use this? Who WOULDN'T want this? Who WOULDN'T use this? Everyone competent computer user would use this. How can you claim windows 7 is an improvement when you are taking out basic functionality like this? I really hope they include it with their final release, or in future service packs. Who needs bugs like with vista when you can just intentionally CRIPPLE/HANDICAP your own product? This is such a huge letdown. I hope the people from MS are paying attention. PLEASE PUT IT IN and release a PATCH or UPDATE! IT'S NOT HARD!
The only thing missing from Win7 the infobar is the remaining disk size.
For the rest XP status bar is equally useless.
Here some screenshots of XP I just made:
1a. When folder selected it says 1 item selected. How brilliant!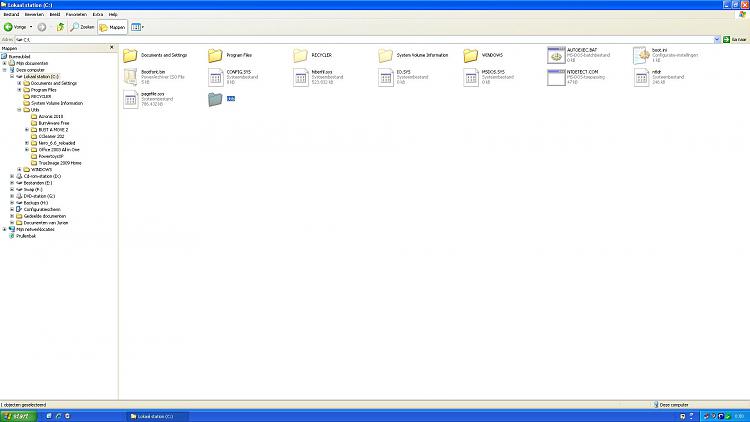 1b. Same info in Win7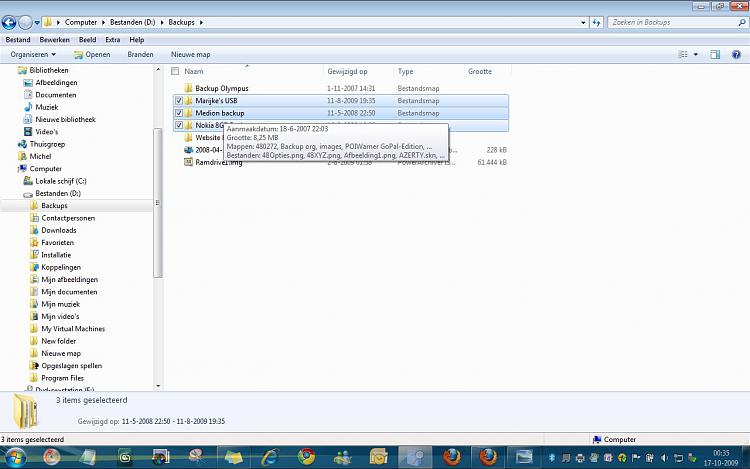 2a. When selected in left pane, XP shows number of objects in folder,
and freespace of the disk..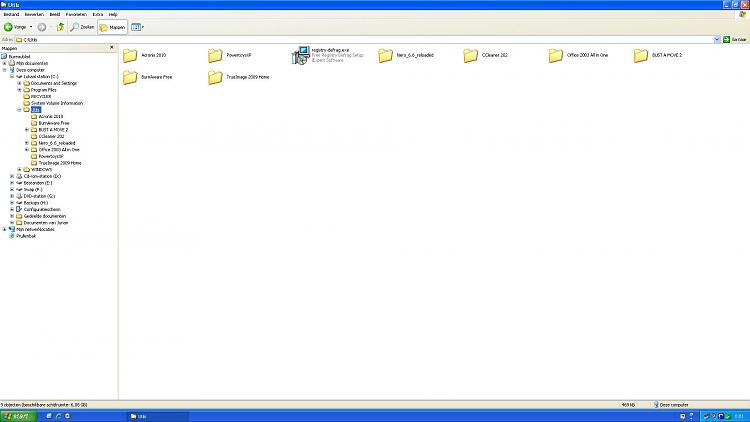 2b. Win7 shows only number of objects.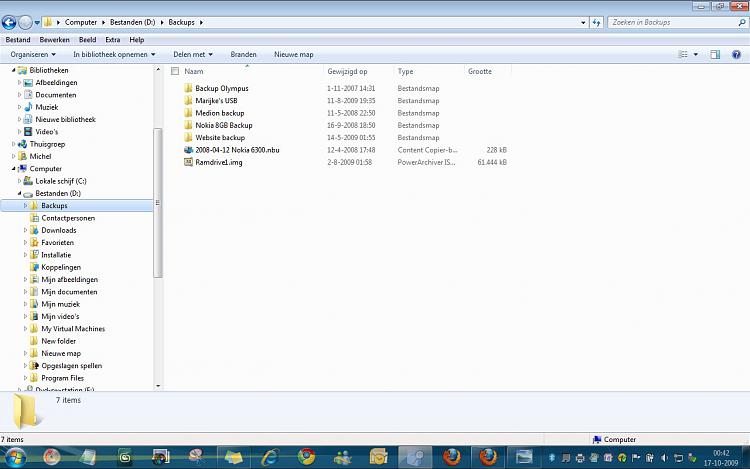 Is that a reason to get so worked up about, and rant?
You speak as if you speak for all. (OR RATHER SHOUT)
But many people, when they want to know the freespace,
they just click on computer in the left pane and see info of all the disks.
Why would we want to know free space all the time?
Seems kind of paranoia to me, since the info is only one click away.
Lets just say MS can't please us all.
I for one would rather see an accurate total amount of bytes in a folder when I click on it, instead of right click, left click properties.
Greetings.