??? They were done 5 minutes apart - what do you mean different? 1 was from CCleaner & 1 from Powershell - should they have been identical? Disabling those startup items made no difference.
Cheers,
Flano..
EDIT: See below screen shot off both run again (on same PC)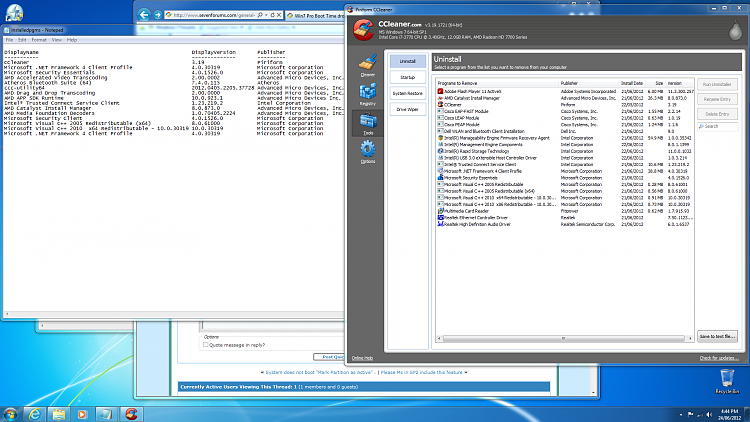 EDIT: OK - just did fresh install & it was still slow until......... I disconnected the 3TB WD HDD. This drive is 'spare' only used for incremental System Images during install. But as soon as I disconnect it & boot 'windows' loads in 4-5 seconds (from when Windows splash screen 'very first' appears until I see desktop).
So is this normal?
Or is it to do with advformat (which I know nothing about yet)? I read the advformat page from WD but presumed as I have Windows 7 I did not need to prep anything. Or could it be some other HDD related setting, etc?
The only thing I can think of is SSD (with OS) is on 6Gb/s SATA port but 3TB HDD is on 3Gb/s port. But all Windows is on SSD..
All help as always greatly appreciated.
Cheers,
Flano..