Hi braddie, welcome to the forums.
Here's a step by step for ya :)[indent]
1, Open up explorer and navigate to where the 'My Documents' folder is
2, Right-Click the folder and select 'Properties'
3, Click the 'Security' tab then click 'Advanced'
4, Click the 'Owner' tab then 'Edit'
5, Click 'Other Users or Groups'
Next:
Type in your username (or "everyone") and hit 'Enter'. Now select the user you wish to give 'Ownership' to, the check the 'Replace owner on subcontainers and objects' then click 'OK'
6, Click the 'Edit' button
followed by the 'Add' button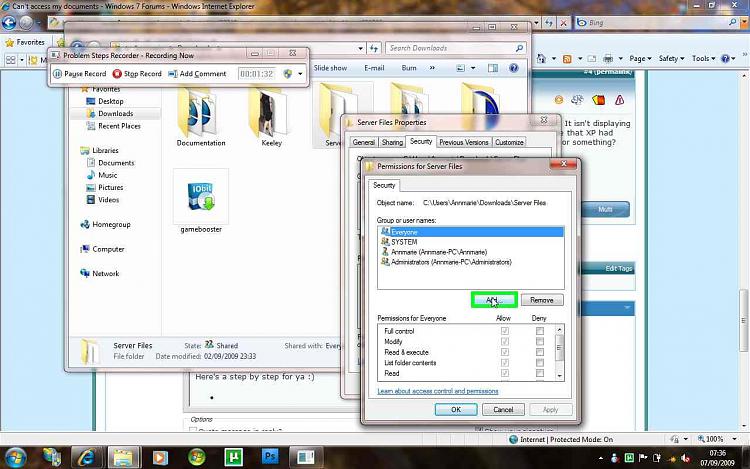 then follow the (
Next:
) section and click 'OK' until the 'Properties' box is gone.
You should now be able to access all the files within the folder
Hope it helps :)
OS