Hello fsufan0025,
There are many ways to tackle this problem. The simplest option would be to highlight the files you want with what is know as the good ol' click drag box selection thingy.
(this guide works under the assumption that you have your click items as follows set to Double-Click to open an item, which you can change in Folder Options)
For Contiguous Files
Left click on an empty spot and drag your mouse around the files you want to delete. Of course this will vary depending on your folder view options which will determine the size of the icons etc.
From this visual example, say i want to delete files a.txt to a_5.txt, I have left clicked to the right of the icon and made a selection box to encompass the files i want to delete.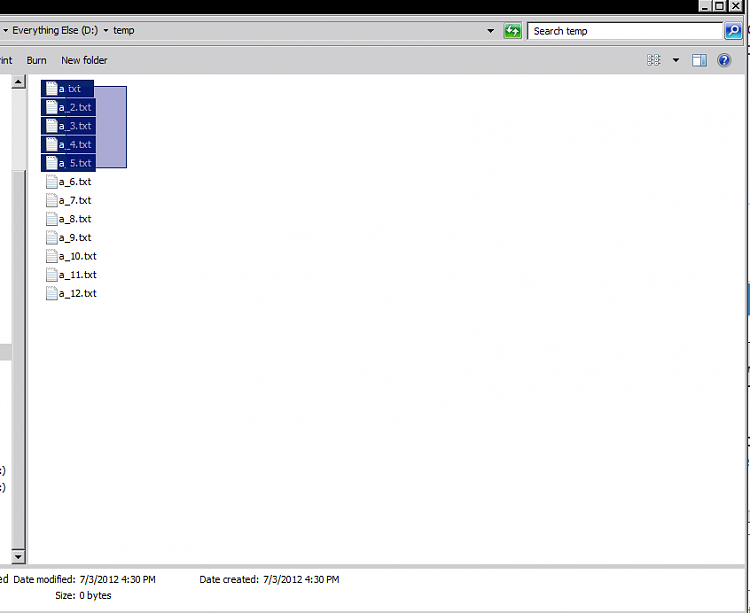 The next step, once you've highlighted the files you want, is to either press the Delete Key on your keyboard if you want to send them to the Recycle Bin, or Shift-Delete if you want to permanently get rid of them. Or you can just right click on any of the highlighted files and select Delete from the drop-down menu. Same concept.
Non-Contiguous File Selection
But say the files you wish to select/delete are arranged non contiguously, like intermittently
For Example, you want to delete a,a_2,a_4,a_9 and only these 4 files.
What you'd do in this situation is to use the good ol' Ctrl-Left Click combination.. Hold down the Ctrl button on your keyboard and Left Click the files you want to select; this allows windows to keep the previous items in your selection highlighted, while letting you highlight newer files without losing the focus..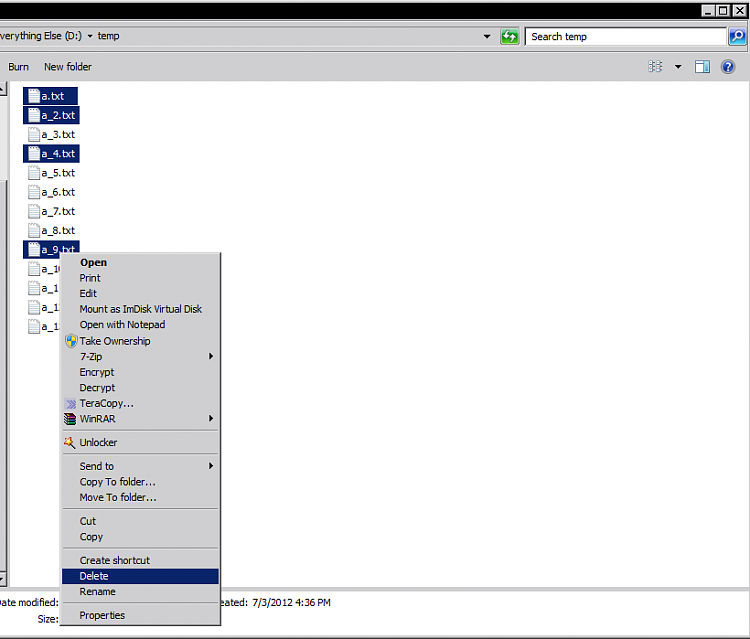 Of course, others would recommend the checkbox style selection method which is another alternative way of manipulating files too..
Hope that helps!