"I'm not sure if it'll harm anything, but it's not needed. See if you can modify the (Default) key by deleting its contents so that it end up with the value of '(value not set)'. Reboot and recheck it to see that it stays that way and that the BootExecute entry remains as is (because it now looks good)."
I did change it, rebooted and it stayed the same. I have created a restore point each time though. Does this look OK now?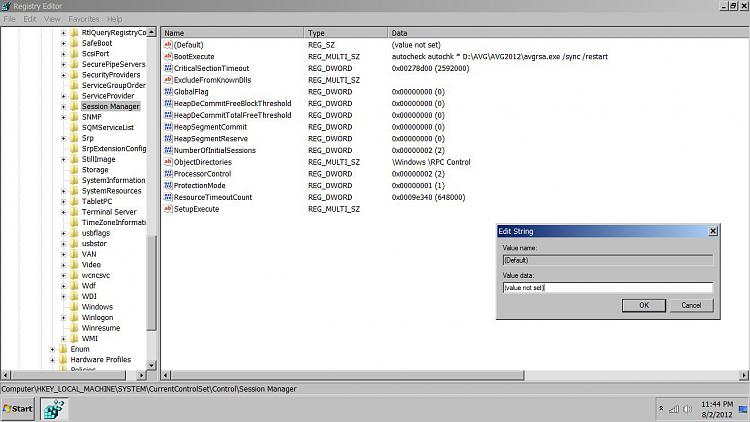 "Were you searching with 'keys', 'values' and 'data' all selected?"
I don't know. I just did search.
"I wonder how your BootExecute key got so discombobulated to begin with."
I don't know. I'm guessing that either that Dell tech in India that was installing stuff to try to get my card reader to work or the guy at Monoprice that sent me the special software to get my tablet to work. It took me about a week to undo what the Dell tech did.