It's possible to change the amount of usable memory in a Win 32 bit OS depending on the settings in BIOS.
I don't know how much and what you can change in BIOS with a netbook.
I look through the BIOS settings available, try different settings, and check the results in Windows.
For the system i am using for the screen prints, i have an IGP (integrated Graphics) and a dedicated GPU.
I can and did disable the IGP in BIOS for this desktop MB, so there is no 'hardware reserved' needed by the IGP.
I can also adjust the amount of memory used by the IGP if i want to use the IGP.
On this MB i have had usable memory at 2.75GB, and now have it at 3.50GB by making BIOS adjustments.
It may be your netbook will perform better with more memory allocated to video rather than usable by Windows.
My guess is it depends on how you use the netbook, and what programs you run most often.
You would need to see what you can do with the netbook BIOS settings, and decide what works best.
Look for any adjustments in BIOS than can change memory allocations such as
- IGP video memory settings
- Memory remapping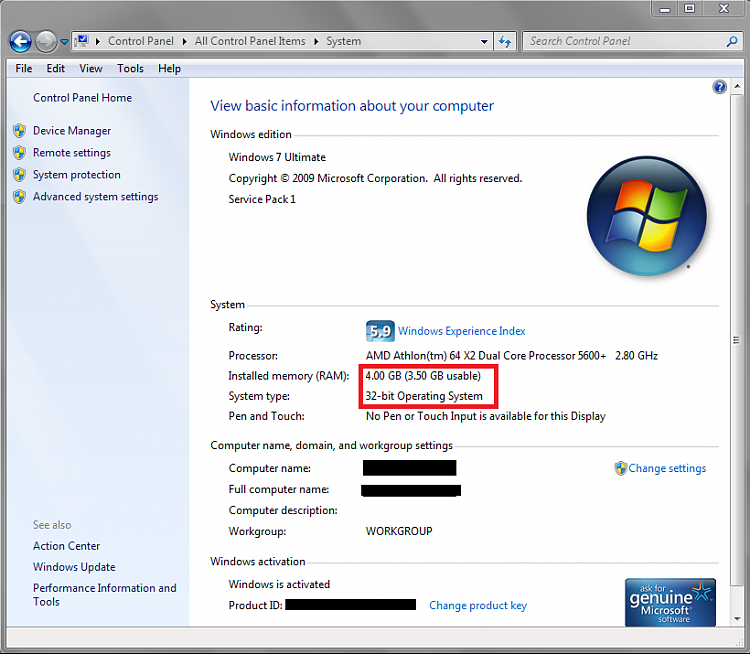 hth,
David