Hello kulitzmark and welcome to Seven Forums.
It will depend on how XP was installed. Your laptop may still have a hidden recovery partition on the hard drive. If it does you might be able to use it to get back your original Windows 7 including the original Korean language. You can look in Disk Management to see if a recovery partition is still there. Here's how to open Disk Managment:
How To Access Disk Management in Windows XP
If a recovery partition is available it will look something like this: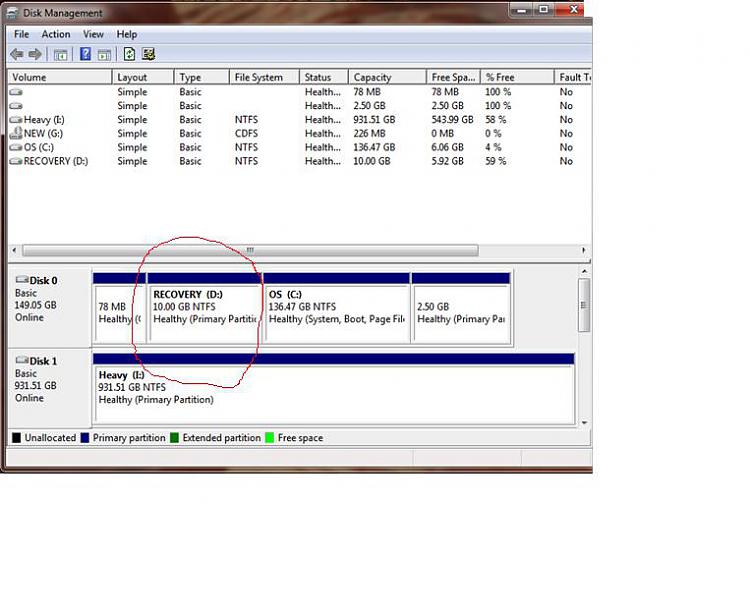 If there is no recovery partition then I believe the only way to get Windows 7 back would be through a clean install. You will need the Windows 7 25-digit Product Key (usually found on the bottom of the laptop or inside the battery compartment.) Then you can follow the instructions in this tutorial to clean install. You would have to use the same version of Windows 7 that was originally on your laptop but you should be able to use whatever language you want.
Clean Reinstall - Factory OEM Windows 7