ow thanks guys .. btw , have 2 more promblems .
1. the time in my computer is always late .
ive done CHECKING our timezone. Philippines timezone is utc+8
but its still always been late in my computers time.. heres my setting looks like.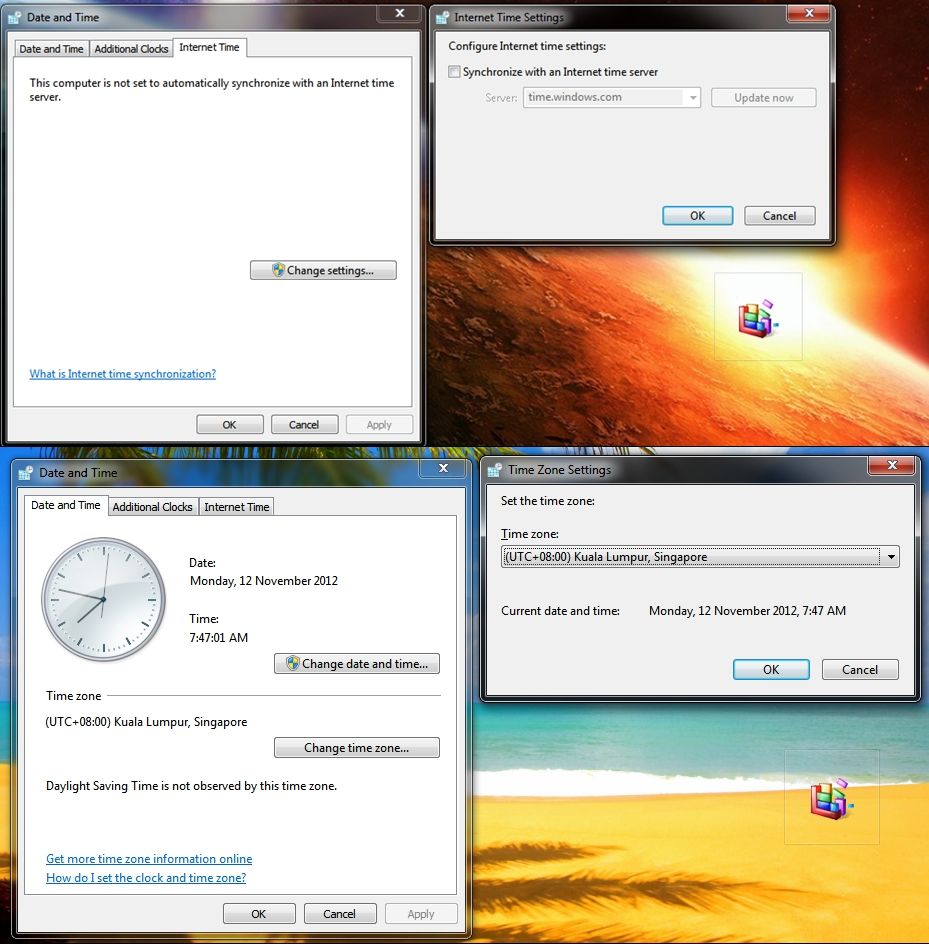 2. My desktop icons arrangement are always messing up after i restart , shutdown , i opened exe's like DOTA , nba2k12 etc etc. i dont know what to do . ive done checking the setting but there's no problem with it . i didnt change anything .. PLEASE HELP . :)
here's my SCREENIES ..