Hi ,
Good day sir! . i got some BIG TIME PROBLEM HERE ..
my desktop ICON is not showing up . Also the ICONS in taskbar , ICONS INSIDE THE FOLDER , MOST IMPORTANTLY THE START - UP BOX .
the ICONS ARE NOT SHOWING UP , BUT THE NAME is There.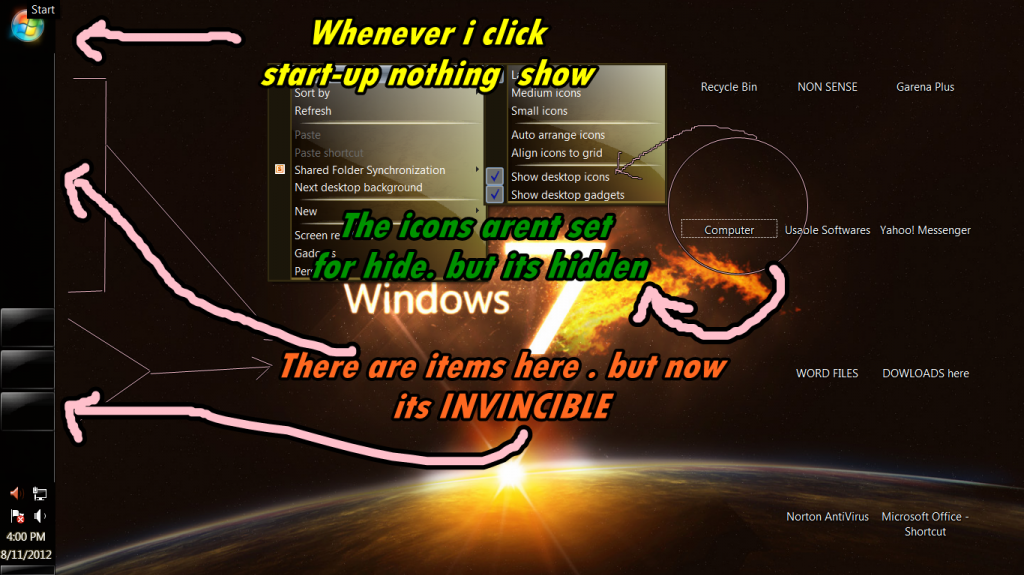 ICONS INSIDE THE FOLDER ARE ALSO INVINCIBLE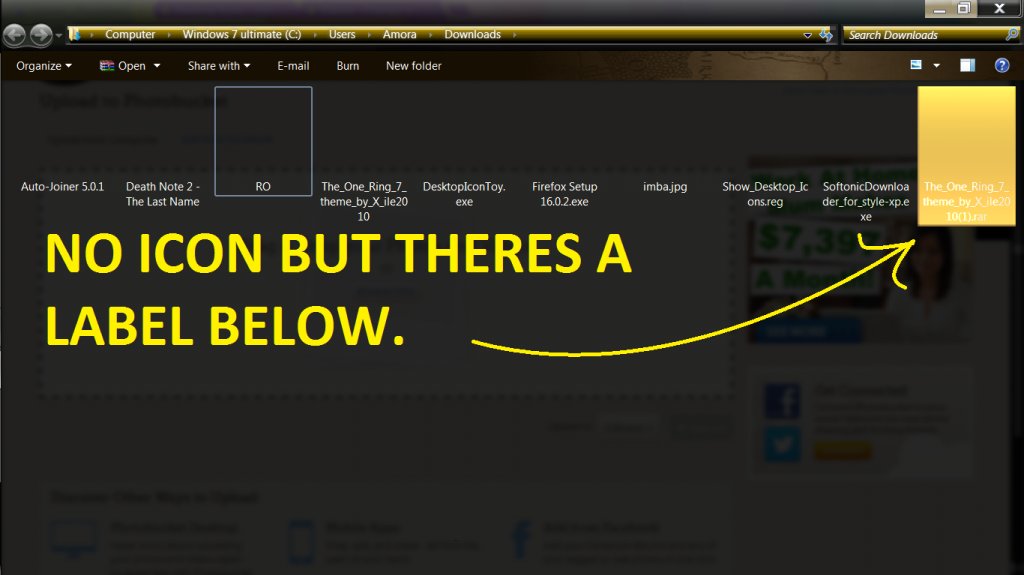 BY THE WAY THIS PROBLEM HAPPEN AFTER i UNINSTALLED SOME PROGRAM but i cant REMEMBER WHAT IT IS.
PLEASE HELP ME.