I am working on my friends laptop and I cannot figure out how to make the fan stop running all the time! Well at least I think its the fan. It is constantly humming unless its sleeping or turned off.
EDIT: The humming keeps coming and going now that I've posted.
Here's what I've tried so far:
I've gone into the Power Settings via the Control Panel and changed the "System Cooling Policy" under "Advanced Power Options."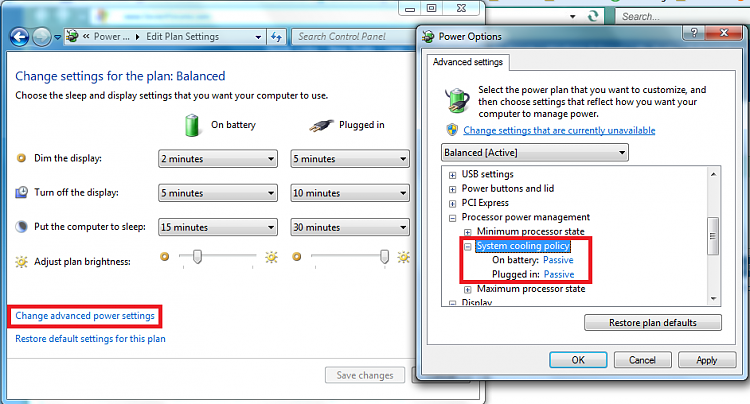 It still won't quit running.
I've even gone into the BIOS menu and disabled the option that says "Fan Always On."
I also tried
Speed Fan
, but there are no options to control the speed of the fans.
It is a laptop.
Specs:
Compaq Presario CQ50
Windows 7 Ultimate x86
Intel Pentium Dual CPU T3200 @ 2.00GHz
3 GB of RAM
320 GB HDD
The PC came installed with Vista but was upgraded to Windows 7. Compaq has the
drivers
for Windows 7 on their website so 7 IS SUPPORTED by the PC.
Any help is greatly appreciated!! :)
P.S. I have a Compaq Presario V6000 (also laptop) that was designed for XP, running Windows 7 that is WAY COOLER (temp wise) than my friends is that was designed for Vista.