Hello everybody !

As I said before, it is difficult to speak correctly in English. I'm sorry.
I'll try to explain a problem related by one of members of my forum.
I can't test on my PC because I use a 32 bits version of Windows 7 who not contains the folder that he want's to modify.
OS : Windows 7 64 bits (x86)
He wants to modify the rights of the folder "Program Files (x86)" but he have no access to do (see the screenhots)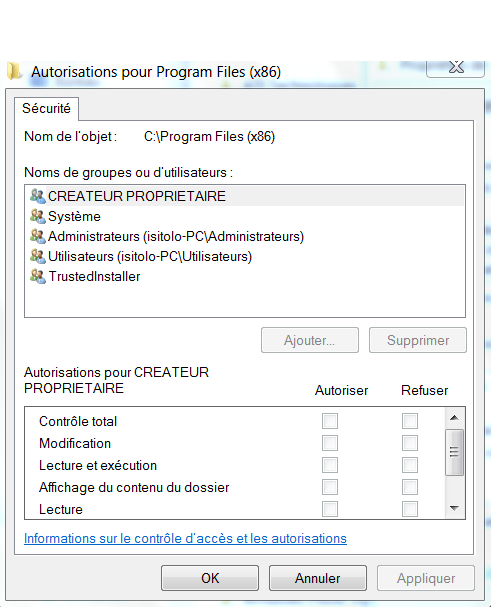 He seems to be administrator. I wait for his confirmation.
I'm suprise that the menu doesn't contain the "advance" button...
I can't find any solution in french forums...
Thank you for your help.