OK, I have done some testing, mainly trying to reproduce your issue. No luck there, can't reproduce it. The Japanese input works like a charm, both using keyboard and IME input pad: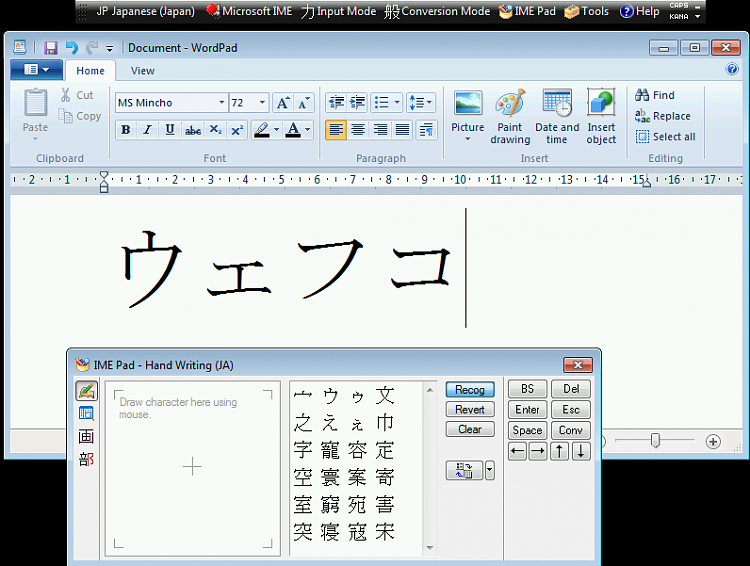 Please note that as I have told before in my previous posts, no language packs are needed for this. Both the desktop and one virtual machine I used to test this have an English Windows 7 and no Japanese language pack, although the desktop has Finnish, Swedish and German language packs installed for other user profiles but I tested Japanese input on a user account using English as display language.
My recommendation now is to disable Japanese IME, reboot, run sfsc /scannow as many times as needed(
*
) to fix all possible errors. After that a reboot, enable Japanese IME, open WordPad and try.
(
*
) SFC /SCANNOW sometimes needs several passes to fix all issues. If after scan is completed you get a message telling that SFC could not fix all errors, you need to run it again. SFC / SCANNOW needs to be run from elevated command prompt. Tutorial:
SFC /SCANNOW Command - System File Checker
Kari