Hi I don't want to be redundant here but here is my situation and what I would like to do: Just dont want to mess things up

1) I currently have my my system set up for dual-boot with win7 and win 8 pro in separate partitions.
Here's how my Disk Management looks: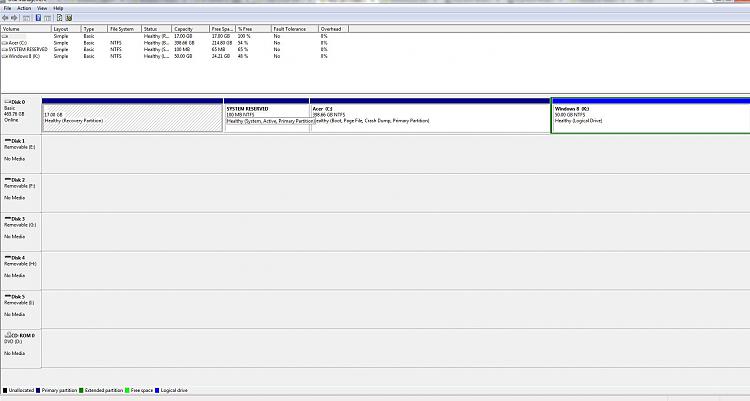 What i would like to do is delete the win 8 partition and restore all that space back to my win 7 partition
2) After i do that I have a second HDD that has Win 7 pro(upgrade) on it from an HP system that I had that the MB was damaged in a lightning storm. I would like to install win 8 pro(retail) on this drive(clean install) and set my system to dual-boot from the separate HDD's.
My concern is what is the best way to do this and I do not want to mess up my MBR or anything when i do this.
Thx if you could help me