Please download this file
enableadmin.exe
, save it on usb stick, and unblock it.
Put usb stick in usb2.0 port of sick computer. Boot to advanced boot options using F8 (where safe mode is listed). Select "repair my computer". Enter time zone, keyboard layout (just press next). So do this
System Recovery Options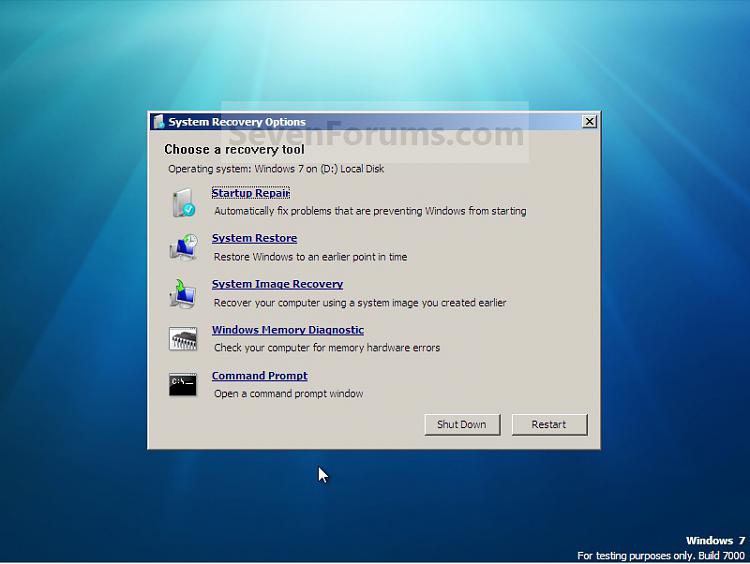 Select command prompt
dir c:
dir d:
dir e:
dir f:
Assume enableadmin is on F:
What happens?
All fine .. then detach usb stick and boot normally. You can logon as user administrator now