It was surprisingly easy to get rid of that old 100MB partition using the MinTool Patition Wizard :
1. Delete the 100MB partition and turn it into unallocated space
2. Reboot PC to verify my big partition is still bootable - it was
3. Expand Active/Boot partition to max size by absorbing the 100MB from Step 1
4. Commit changes which required reboot to change boot partition size
5. Wait for DOS Boot function to resize boot partition (about 4 min.)
6. Reboot back to normal Windows
The whole process took less than 10 min. Now my disks look like this: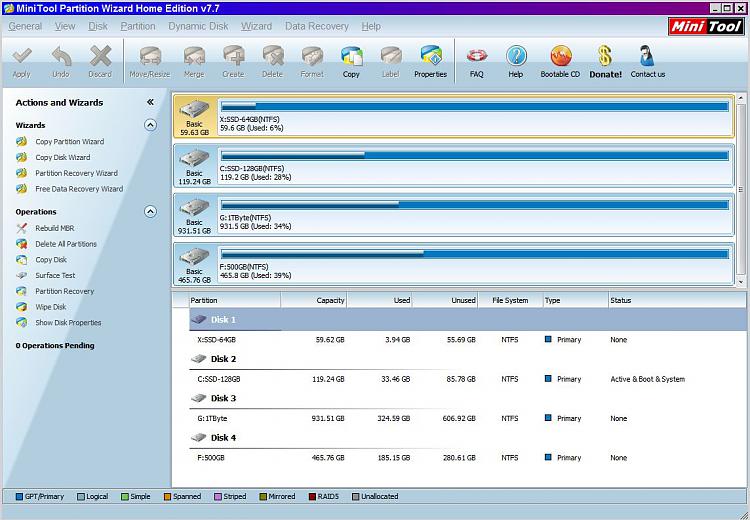 In other words - perfect!
I think the key to my success was previously using Disk Manager to mark my main partition as Active. As I noted before, I believe this puts the required boot code somewhere in that partition. If I had not done this, and had not used
bcdboot c:\windows /s c: <== even though this is just one command I never used it
my sense is my system would not have booted since the required boot code would have been lost in Step 1 above.
A suggestion I have for every maker of partitioning software is to include a check that verifies that the boot code is in fact in the partition if that partition is the only one on the boot drive. I understand you can boot from the Windows Install CD to get this boot code back if it's gone, but it would be a lot cleaner of the partitioning software checked for this.
Thanks to everyone who contributed to this thread.