... all I get on completed recordings is a still picture of whatever was onscreen when the display was switched off.

This happens whether I use ControlPanel/PowerOptions settings to turn the display off after so many minutes, or use a keyboard shortcut created with NirCmd (to save disturbing the recording by opening ControlPanel).

My settings have been exactly as you suggest
- I end up recording a frozen screen: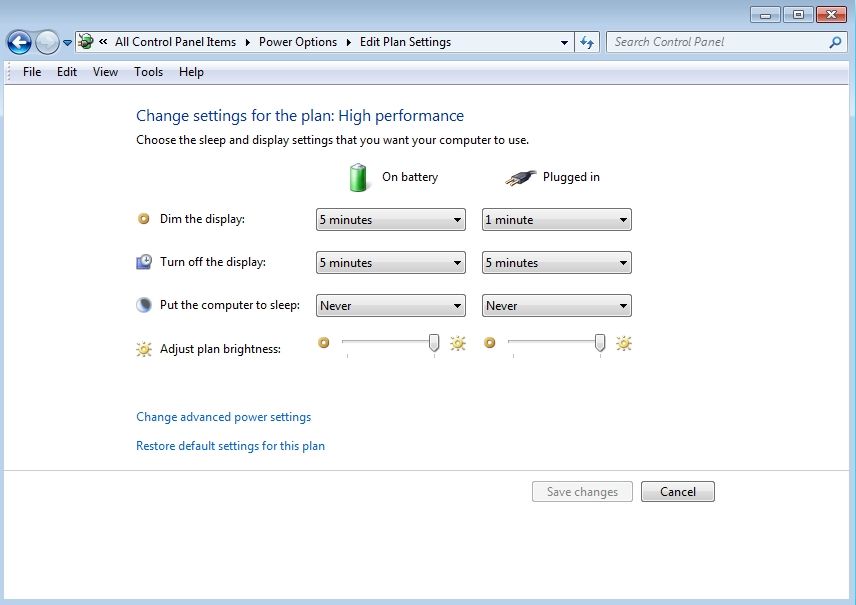 However, I don't want those settings to be permanent but to change them I have to open ControlPanel, which obliterates part of what I'm recording. That's why I created the shortcut keys, to switch off the display "at will" without interfering with anything onscreen. Either way, the picture freezes when the display switches off.
Been poking about, found this setting: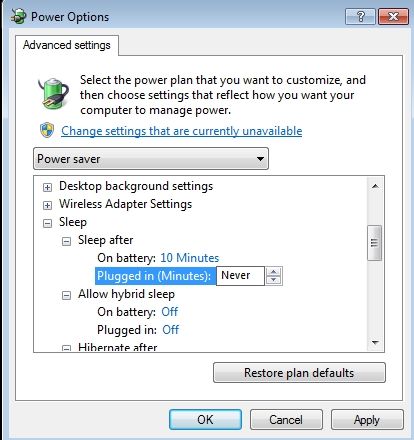 The "Sleep after" "Plugged in" setting was 15 minutes so I've changed it to Never. It didn't make any difference - not that it should have because the problem has been that the display freezes
immediately
the display is switched off