If I may expand on the recent answers:
Afaik only pressing power button to power it off could theoretically give issues, and even then we are talking of corruption or software errors, hardware is perfectly fine either way. I did mistreat quite a few Windows 7 PCs by even pulling the wall socket and they did fine when rebooted and checked. With XP it was far far worse.
7 is more bulletproof than earlier versions of Windows.
With earlier versions, I remember you had to run a Disk Check first otherwise the SFC scan refused to run, and it would tell you, you had to run the Disk Check first.
There are situations where the machine will or will not automatically restart after a BSOD, to ensure that it does not or maybe you do want it to try and restart:
Go to Control Panel\All Control Panel Items\System and click on Advanced system settings in the left panel.
Make sure you are on the Advanced Tab >Click on Settings in Startup and recovery.
Uncheck Automatic Restart >Click OK.
If it is already unchecked and you want a restart check the restart option >Click OK.
Then Apply, then OK to backout of those windows.
Close Control Panel.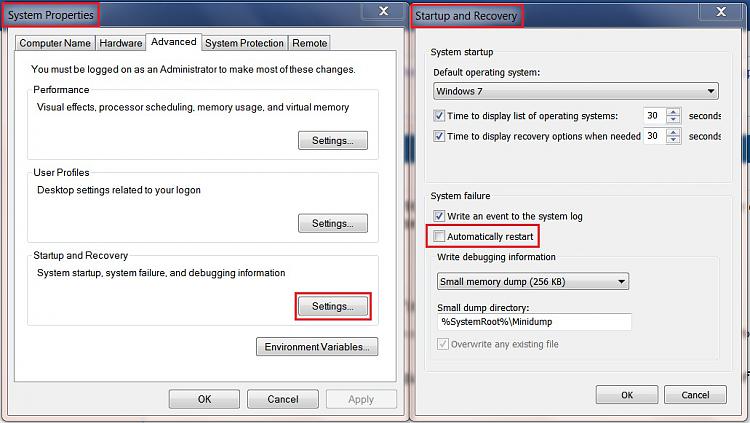 Finally, a hard boot is the same as cold boot:
What is cold boot? - Webopedia