Welcome to the Seven Forums
It can be done.
Backup the Registry 1st
Registry - Backup and Restore
Download the 2 .reg files below 1 to change the fonts the other is for restoring the fonts to default.
Right click on
Set_New_Default_Font.reg
and click on
Edit
, on the Open file box click
Run
, Notepad will open.
Edit the
3 Hand of Sean
between the quotes marks highlighted in the screenshot to your font(make sure you have the font installed) and save it.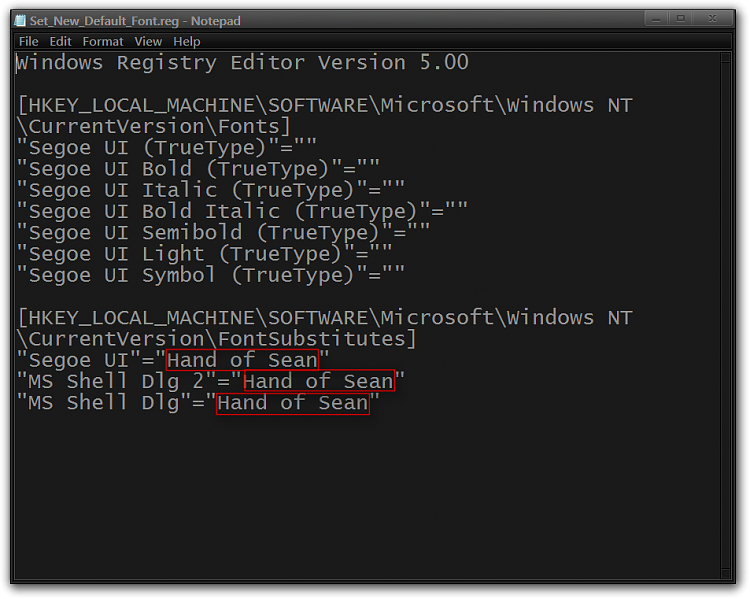 Double click on
Set_New_Default_Font.reg
if you get the UAC click on Continue, you will get the Registry Editor warning click
Yes
on the next windows click
OK
.
Reboot the PC
These screenshots show what changes are made to the Registry.
Default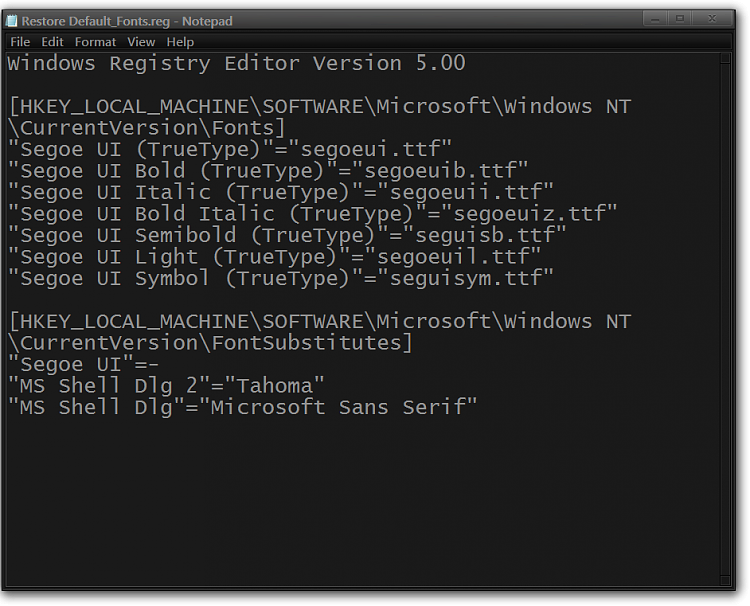 Changes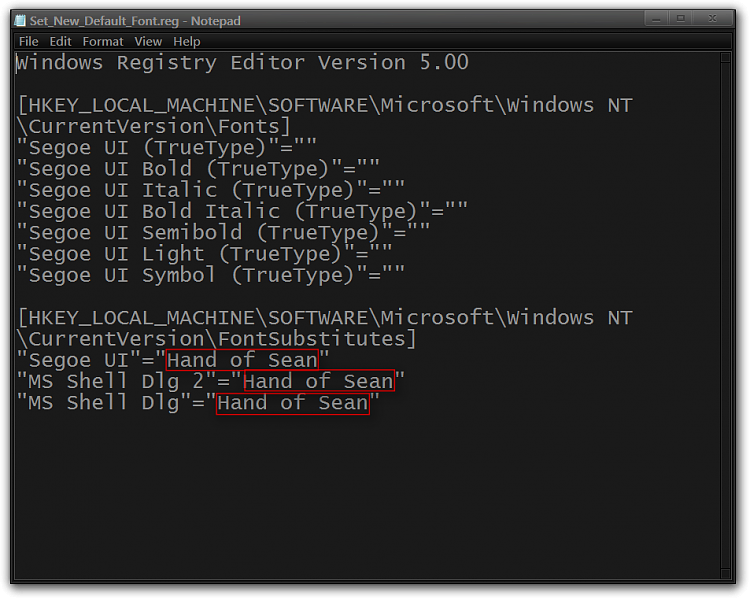 Jerry