I'm not sure what you mean by Windows Search.
Use Windows Explorer.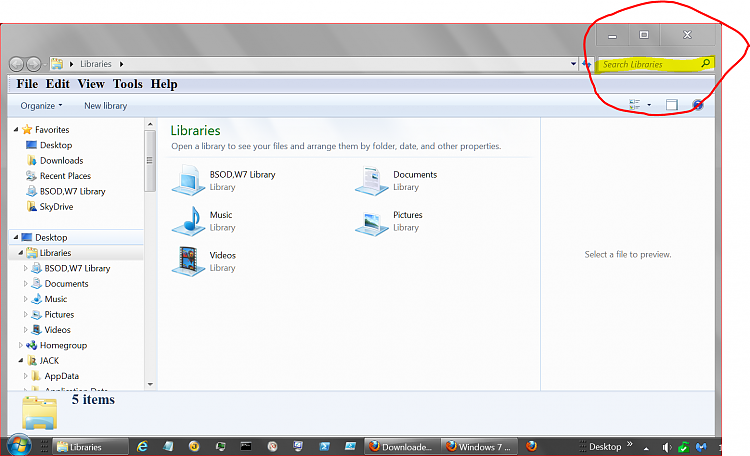 Lets try this again.
When you tick on the arrow and find your downloads
Right Tick
on a download and select
Open Container Folder
.
**Did it did it not send you to the folder?**
If it sent to the folder can you right
Right Tick
on that folder?
Can you select Open/Run as administrator/Properties?
--------------------------------
Is this computer at you workplace?
Who is the owner of this computer?
Does your workplace have a I.T.Department?