Run the following
AdwCleaner
Click here
AdwCleaner

Click on Download Now button

Save to the Desktop

Right-click on AdwCleaner.exe and choose

Click on
Delete
and confirm the prompt.

Your computer will be rebooted automatically. A text file will open after the restart.
Upload the log : The log file is at C:\AdwCleaner[Sn].txt
Download Junkware Removal Toolkit
Click here
Junkware Removal Tool
to download
Drag the JRT.exe from the Downloads folder to your Desktop
Right click JRT.exe and choose
Once done upload the JRT.txt file
MalwareBytes
Download Link

MalwareBytes
When the installation is done uncheck Enable free trial of Malwarebytes (see image below )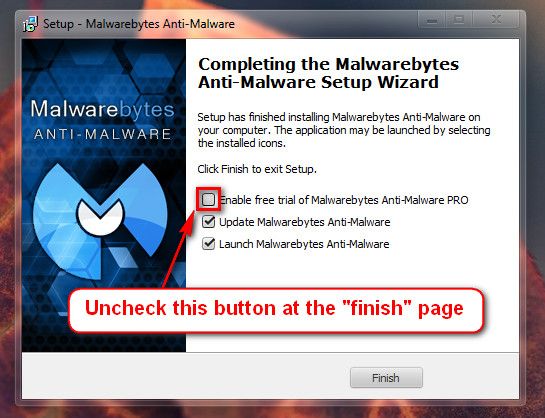 Update the definitions and do a full scan

On the Scanner tab:
Make sure the "Perform Full Scan" option is selected.
Then click on the Scan button.

If asked to select the drives to scan, leave all the drives selected and click on the Start Scan button.

The scan will begin and "Scan in progress" will show at the top. It may take some time to complete so please be patient.

When the scan is finished, a message box will say "The scan completed successfully. Click 'Show Results' to display all objects found".

Click OK to close the message box and continue with the removal process.

Back at the main Scanner screen, click on the Show Results button to see a list of any malware that was found.

Make sure that everything is checked, and click Remove Selected.

When removal is completed, a log report will open in Notepad.

The log is automatically saved and can be viewed by clicking the Logs tab in MBAM.

Copy and paste the contents of that report in your next reply and exit MBAM.