Windows has the hibernation feature just for that purpose. What it does is just to copy the whole memory contents to the hard disk before turning off. When you turn it on again, all the open programs, in the very same state, are there as you left them.
It should not use more or less memory than just leaving everything running. I've been using it for a lot of time without any problem.
I've been using Sleep, Hibernate, and Hybrid Sleep for apx 4 years with Win 7.
For me less RAM is usually used after wake-up than before going to sleep...
I let Windows manage memory...and this is something I've noticed...
The Windows session (state) works without errors for all open applications and unsaved data...
The OP has not replied - I hope I didn't scare him away with to many questions...
Maybe these screen prints will help ???
Here's 2 screen prints showing an example of what I see.
Screen print 1 is before sleep - 41.22% Physical Usage
Screen print 2 is after wake-up - 28.59% Physical Usage
Before sleep: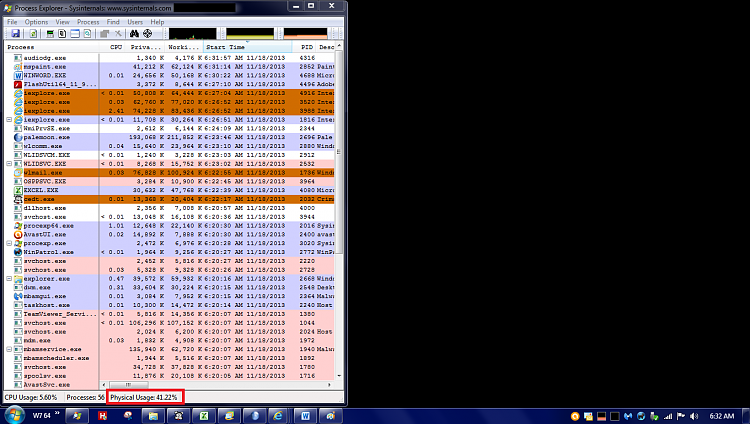 After wake-up: