I just have my Graphics Driver Installed (AMD Radeon HD 6320) and had it restarted. After that, i tried to rate my system but here it shows.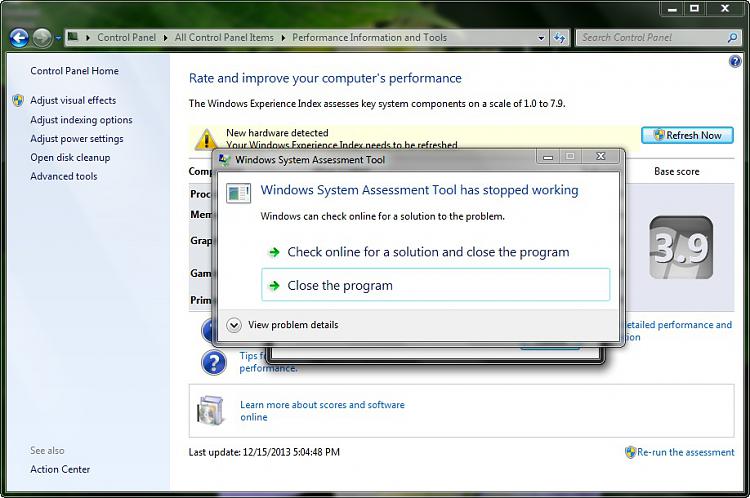 I dont know what causes this.
I also tried to open "AMD VISION Engine Control Center" and it showed 2 errors.
I also tried to run my project in Netbeans with Java SE
any suggestions what to do?