First install
Iso Recorder by Alex Feinman.

Information
Your ODD may speed up or stop at times during the process, it is normal, don't eject until done.
Ok, here goes. Put the w7 disk in the ODD (optical disk drive) close the Install Now window.
Open Computer, right click the ODD with the disk.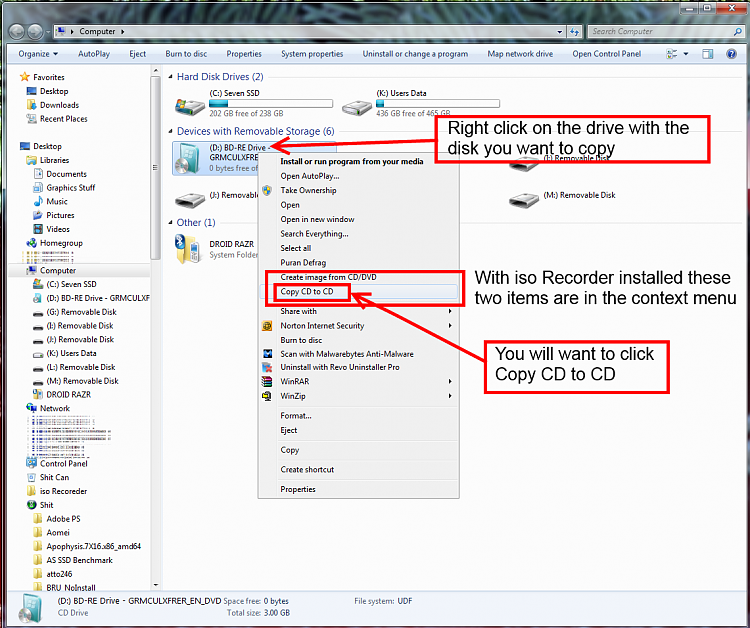 The Recorder window will open, adjust as shown below.
When you click Next it will start copying, which is making an .iso file of the disk's contents in a temp directory.
Give it a few minutes to finish, it's nearly 4GB.
You will get this after the copy is done, eject the disk and place a new, blank DVD/R disk in the ODD and close it, click OK, it may take a few moments for it to recognize the disk, keep trying . Recording will start and will also take some time.
Now it's all done and you have an exact copy of the original disk.