The XML that was created this morning is very weird.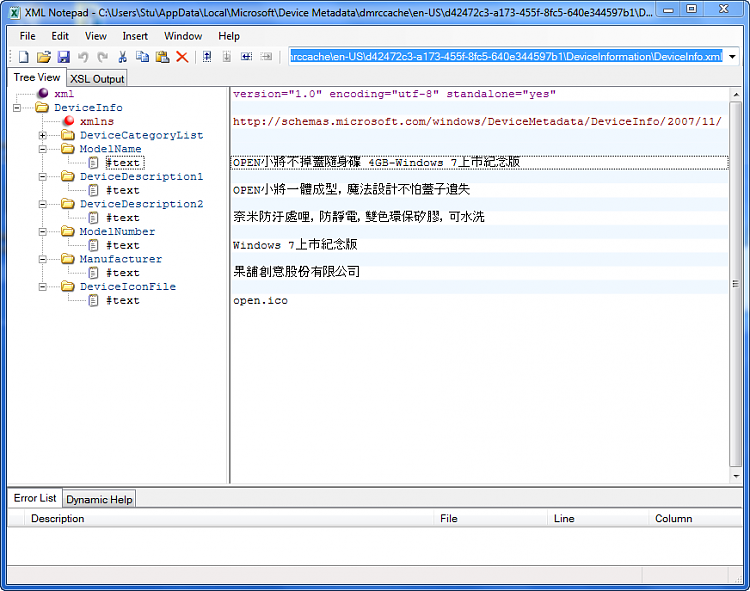 Google translated as;
Model Name - OPEN teenager can not afford to build Flash Disk 4GB-Windows 7 public Commemorative Edition
Device Description1 - OPEN teenager body shape, not afraid of magic designed to cover loss
Device Description2 - Nano anti-fouling Department mile, anti-static, two-tone green silicone can be washed
ModelNumber - Memorial version of Windows 7 launch
Manufacturer - Fruit Shop Creative Co., Ltd.
What the hell is this?
@ heat84 - have you found any enlightening information? What did MWB say about it?
I can find nothing in the event viewer at 10:22 today specifically. And at 10:22 this morning i was viewing a NVIDIA thread here on SF.
So this, whatever it is, has clearly been on my PC longer than a day