You'll need to get the Win7 installation media to boot as a UEFI device. So far you have no such listings when you access the boot menu, correct?

To assure this enter BIOS setup and disable CSM. What are the other settings choices for this? If you're not using an MBR booting OS then you don't need CSM, you need UEFI all the way.

So I'd reset the UEFI defaults again, which should disable CSM, but if not disable it and report back its other settings choices which I've now asked about several times.
Yes i have no such listings.
Sorry what are the setting choices for what? I mean I posted all the settings I can , I am not using MBR booting os, so should I diable CSM and set all 3 launch oprom to "UEFI only"?
When I reset UEFI defaults, the CSM potions will be enabled. and those 3 launch oprom were set as "Legacy only" like this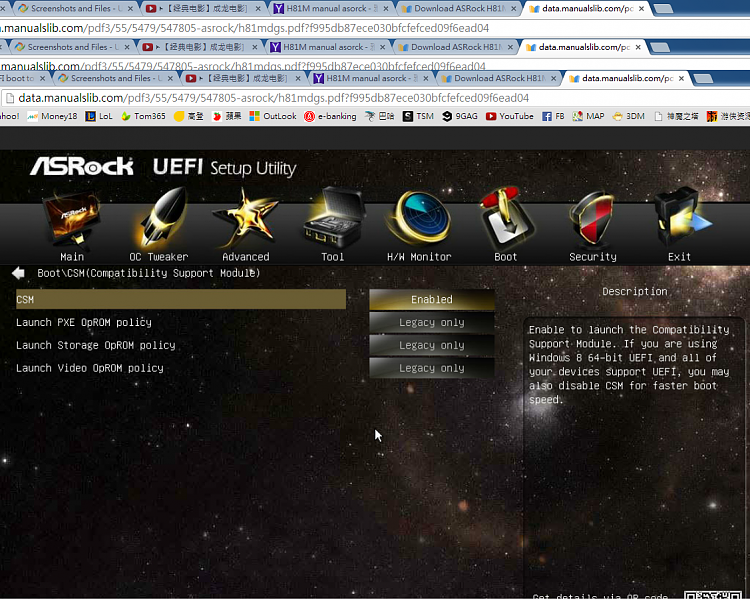 Sorry I dont know what other setting choices I can show you, because thats only setting choices I can find under Boot tab and CSM, Thanks