Hello, I have Windows 7 Pro with 4 users, a user for each member in my family.
When I try to shutdown the system while other users are logged on, I'm getting this message.
How can I force shutdown & avoid this message ?

The reason that I need to force shutdown is that recently, I have bought a Uninterruptible power supply (UPS), to protect my PC hardware.

One of the UPS's features is to shutdown the PC when the battery becomes low.
The problem is that the "Other people are logged on to this computer ..." message pauses the shutdown & the UPS just turned off without shutting down the PC !

Is there any way in Win 7 Pro to avoid this message & to force shutdown even if there are other logged people ?

Regards /Ofer
Let me clarify, please.

In case of LONG power outage, the UPS keeps my PC up & start shutdown just before the battery ends.
My problem is that the shutdown is pausing at the "other users logged on" message forever & when the battery ends, the UPS turned off the power to the PC before it completed the shutdown.

Since the UPS can't force shutdown when other users logged on & I'm not sitting near the PC to click the mouse, I need to find a way in Windows to do forced shutdown even if there are logged users WITHOUT popping up this message.

Is that possible to do that in Windows 7 ?

Regards /Ofer
This is kind of a hard question to answer because it depends on which route you take. Looking at it from the PC side, you probably could write a script or create a policy in Group Policy to disable the message. Or you could probably create a policy or script to force log-off after a set amount of inactivity. I have no suggestions on how as this is beyond my area of expertise.
However I'm thinking your bigger issue is simply shutting down the PC properly when it's on the UPS batteries, and for that I believe that has to be configured through the UPS's software.
However, be aware that in order for the software to function properly, the UPS needs to be
connected to the PC via USB cable
so that the software and UPS can properly communicate with each other in providing proper power management. This is where Power Chute for example with APC UPS's come into play....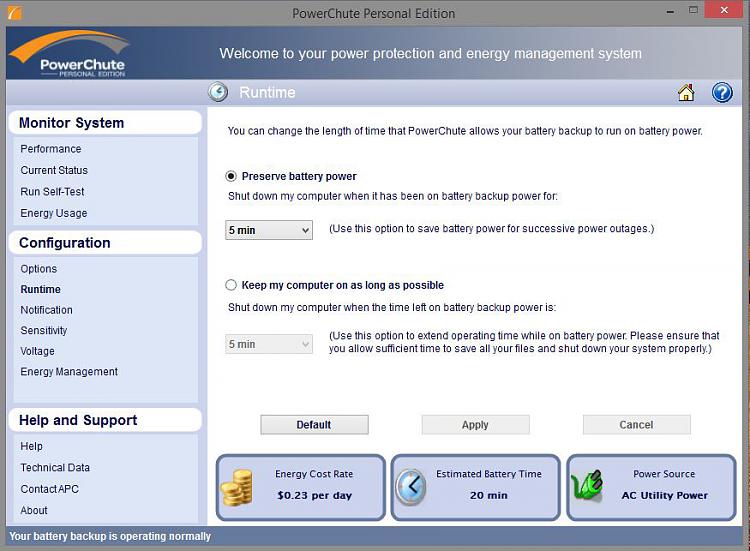 How your UPS functions is dependent on it's design and software used. Thus if your UPS is capable of being connected to the PC via USB cable, I highly suggest doing so as gives you a lot more options on setting it up to do what it does. For me, my PC goes into hibernation mode when being shut down by my UPS. You would need to read your documentation to see how yours functions.
I'm also thinking a bit of education to the other users on proper shutdown/log-off procedures when not using the PC may be in order, especially to avoid damages should a sudden power outage occur.
Sorry if there isn't a simple answer to your question. Or perhaps there is, but there are differing variables presented - such as the log off message, and the function of the UPS.